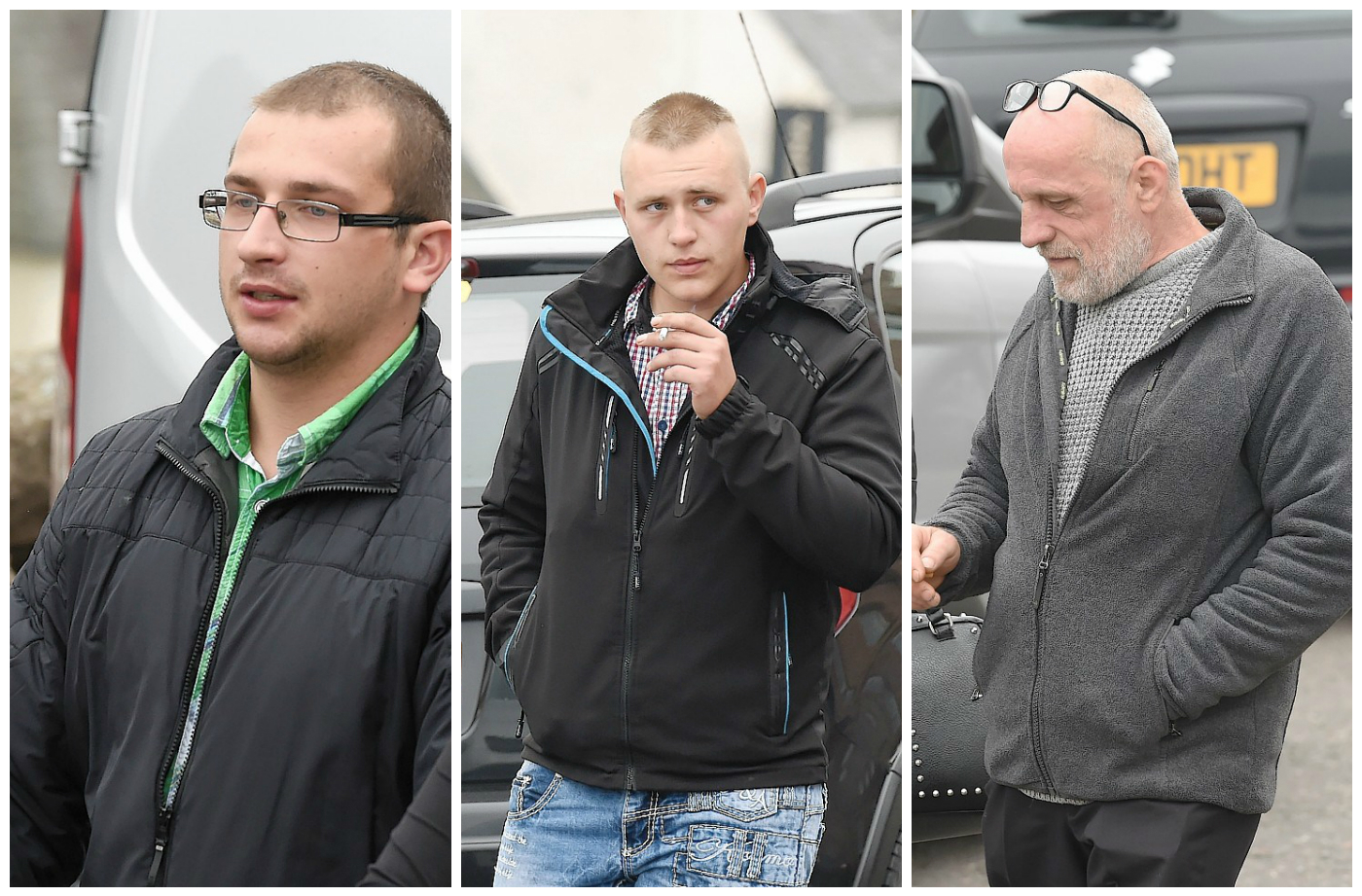 A dispute between two Polish families boiled over into a street fight in a quiet Speyside town a court heard yesterday.
The incident left a woman with a broken hip and three men in the dock of Inverness Sheriff Court on serious assault charges.
But the trio offered guilty pleas to a breach of the peace by engaging in a fight and this was accepted by prosecutor Roderick Urquhart, after he had reviewed evidence and CCTV footage.
Hotel handyman Bogdan Naumiuk, 59, Janusz Potrykus, 21, and his 24 year old brother, Piotr 24, all of 36a High Street, Grantown, were fined £350 each.
Trouble flared in the bar of the Claymore Hotel on August 2 last year .
Mr Urquhart said that Mrs Danuta Kesy, a fellow fish smokehouse worker with the Potrykus brothers, held a barbeque which was attended by her son Damien.
He left and went to the hotel where he met the three accused and Naumiuk's wife Jadwika.
Mr Urquhart said the two women did not get on.
He added: "Damien did not go home when expected by his mother and some time after 10pm Mrs Danuta came into the bar and in the words of the one independent witness began 'giving him a hard time.'
"Once Damien, who by all accounts was intoxicated, was outside he told his mother that Jadwika had been insulting her. She and Damien returned to the bar where she challenged Jadwika.
"They left, apparently followed by Piotr and Janusz Potrykus. The impression formed by the independent witness was that a fight developed outside between Damien Kesy and Piotr and Janusz Potrykus.
"At some stage Bogdan became involved. According to the independent witness, Danuta Kesy tried to intervene and she was thrown against either a wall or a door.
"About this time Danuta Kesy's partner Zbigniew Grundniewski turned up. The fight seems to have come to a halt fairly quickly, before starting again on the opposite side of the street.
"It is clear that during the second outbreak Bogdan Naumiuk, Damien Kesy and Zbigniew Grundniewski all separately ended up on the ground.
"I could not always say who had done what to whom. Suffice to say there was a fight and the three in the dock were not the only protagonists."
Mrs Kesy was diagnosed with a broken hip and required surgery.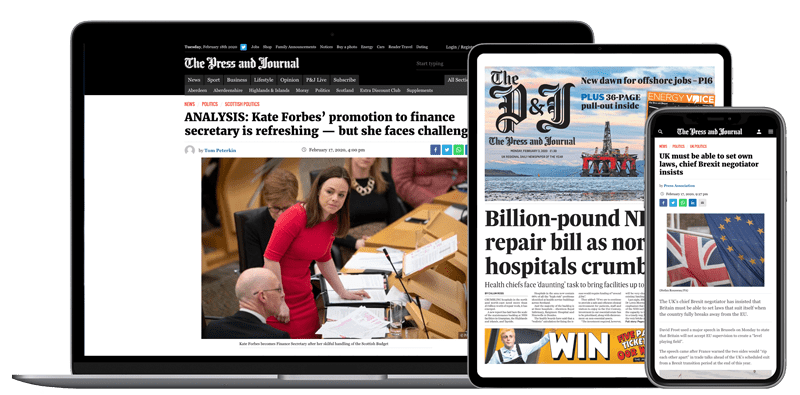 Help support quality local journalism … become a digital subscriber to The Press and Journal
For as little as £5.99 a month you can access all of our content, including Premium articles.
Subscribe