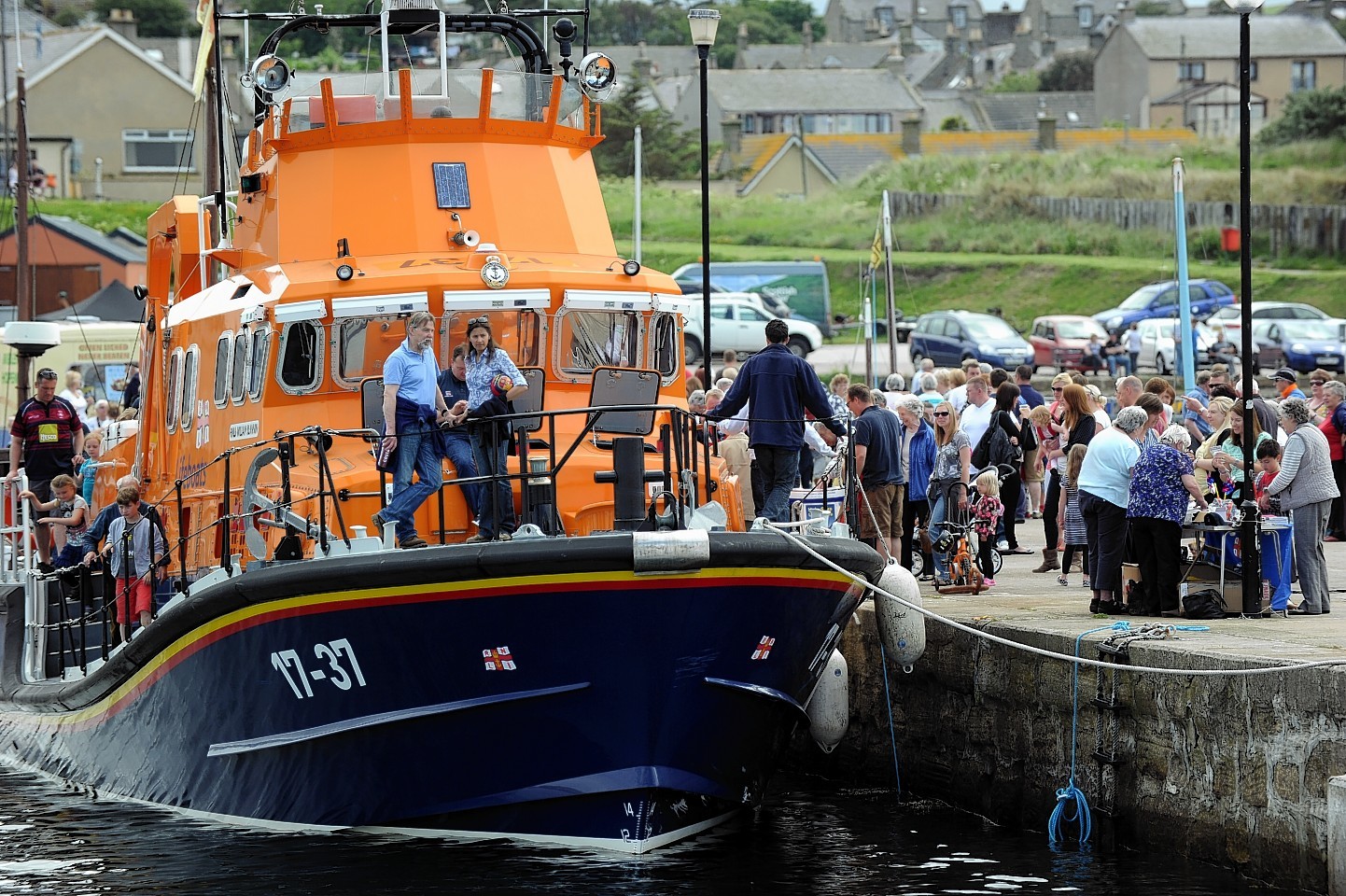 A Moray harbour festival which was blown off course earlier this year enjoyed fair winds this weekend.
Organisers of Hopeman Harbour fun day were left disappointed in June when gale force conditions forced them to cancel their annual celebrations.
But on Saturday, the rescheduled event went ahead, with crowds of people flocking to enjoy the water-based activities on offer.
The event was first staged in 2013 by the Hopeman Boatowners' Association and Gordonstoun School to raise funds for essential harbour work and local charities.
Phil Mowatt, who is chairman of the Hopeman Boatowner's Association, said he had one eye nervously on the weather all week, but was delighted to it was finally smooth sailing.
Much of the water-borne taster sessions were supplied by Gordonstoun – who hold a handful of berths in the harbour.
The private school's resident fire engine was the show stopper, offering youngsters the chance to dress up in firefighter's gear and blast the hose.
The Buckie lifeboat, the Moray Inshore Rescue Organisation, (MIRO) and skiffs from Burghead – with Clavie king Danny Ralph – and Portsoy also entertained the locals with demonstrations, races and harbour boat trips.
Mr Mowat said: "It was nice it went ahead and everyone there really enjoyed it. We were monitoring the forecast from well out.
"Although it was a fresh, strong wind, we were just hoping the rain stayed off and it did.
"These types of events are important because the harbour still is the focal point for the whole community."
Hopeman Community Association chairman Dennis Slater added: "It was a success, but with better weather earlier in the year, I think there probably would have been even more people.
"Nevertheless, for the people there it was great, and I'm sure all those who attended enjoyed themselves."
The year's events raised £1,000, which will be dispersed between The Ladybird Developmental Group Home in Lossiemouth, the RNLI, with a chunk going towards upkeep of harbour itself.