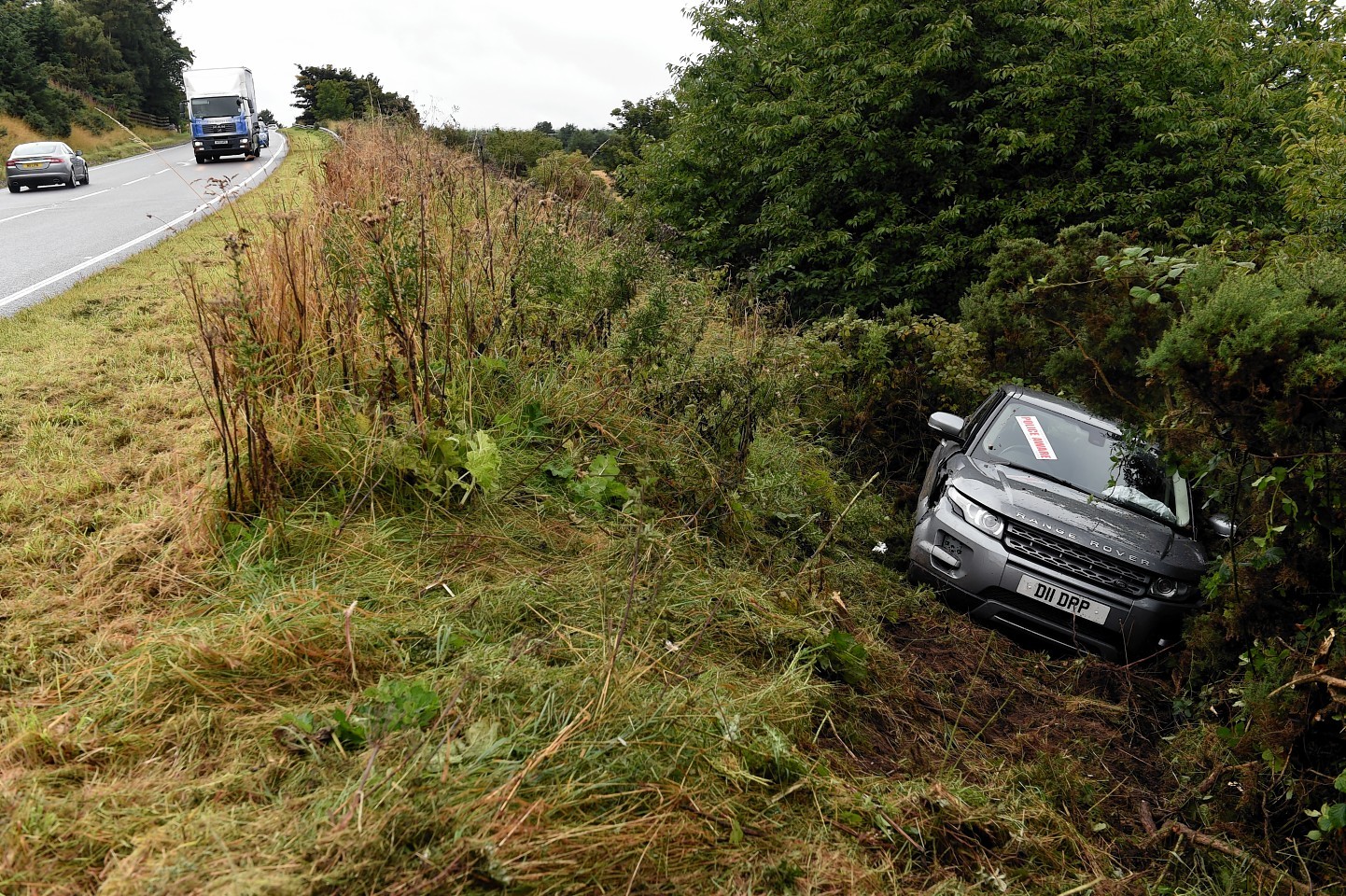 Emergency services attended are two-car accident in Moray this morning where a Landrover ran down the side of an embankment.
The collision between a blue Toyota Auris and a Landrover Rangerover Evocque took place at 9.45am on the A96 Inverness to Aberdeen road at Alves.
Police were in attendance along with units from the ambulance and fire services.
Both drivers escaped from the accident with only minor injuries.