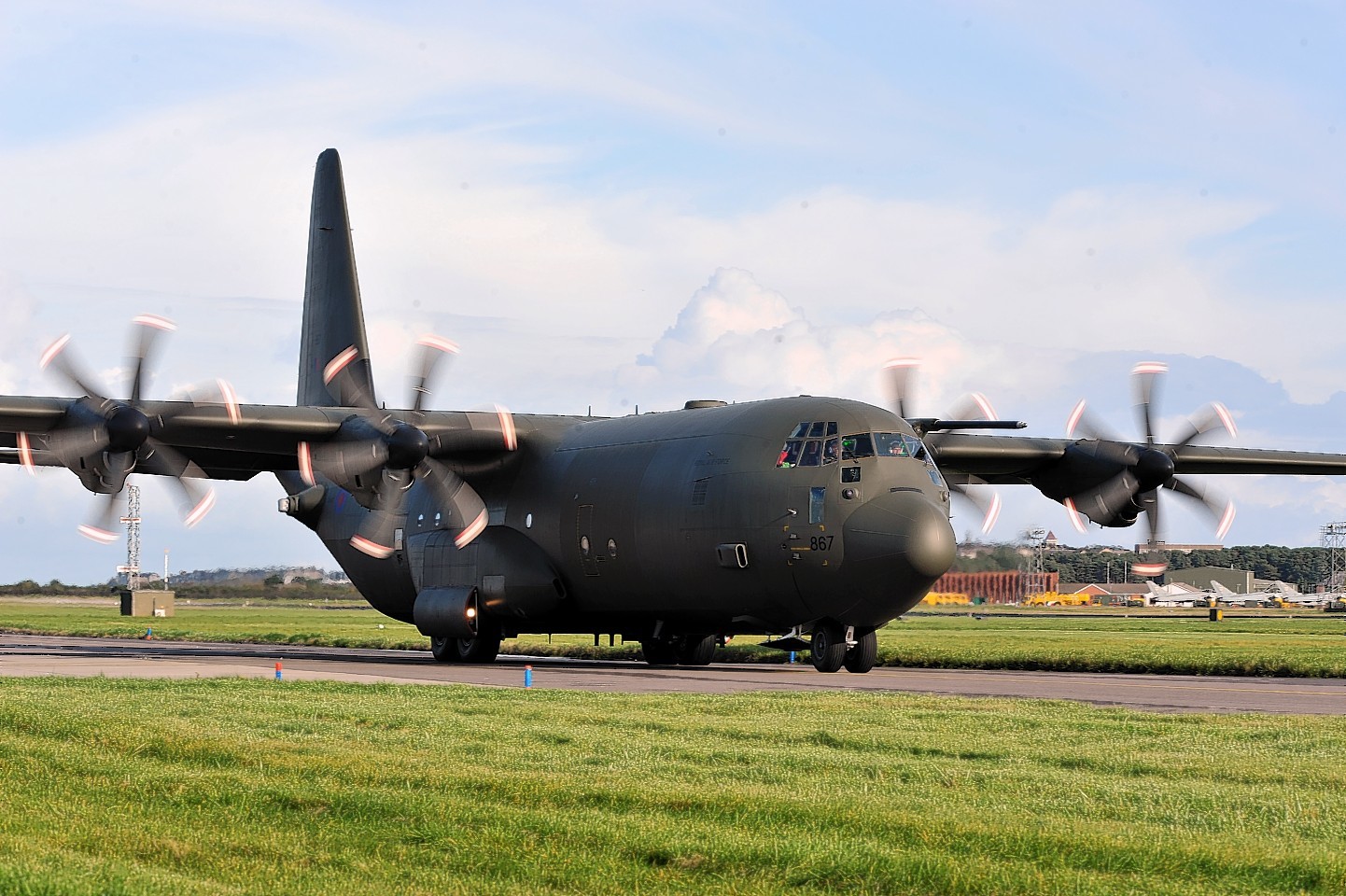 Gunners from Moray have been deployed to the Middle East to help in Britain's fight against the Islamic State.
Nearly 20 personnel from 51 Squadron RAF Regiment, based at RAF Lossiemouth, have been deployed over the last six months to provide vital support in Iraq.
The RAF's C-130J Hercules provides support to the air force when it is carrying troops, passengers or freight.
The gunners – who form part of the Air Mobility Protect Team (AMPT) – keep it safe, and have been spending about 10 weeks at a time on the mission.
Made up of force protection specialists from the RAF Regiment and RAF Police, the AMPTs deploy to any hostile location to provide all-round defence to the aircraft, its passengers and its load.
They also assist the crew with any customs and immigration processes there might be at their destination.
The AMPT is currently active in the ongoing Operation Shader — the code name for British participation in the ongoing military intervention against the Islamic State of Iraq and the Levant (ISIL).
The operation began in late September last year, following a request for assistance by the Iraqi government.
Corporal Greg, a RAF Police junior non-commissioned officer on the AMPT, said: "On Operation Shader, our role is to provide on the ground security to the Hercules aircraft whilst it moves passengers and freight in to and around Iraq."
Leaving the aircraft before any of the crew or passengers, the AMPT position themselves at various points around the aircraft, ready to control access and restrict anyone unauthorised from approaching.
Should the need arise, the team are armed and ready to counter any risk to life that might be presented.
Corporal Greg added: "Our presence gives the passengers extra reassurance that they're being protected and well looked after when they enter or exit high threat areas.
"It also gives the crew additional capacity to focus on their other duties knowing their aircraft is in safe hands."