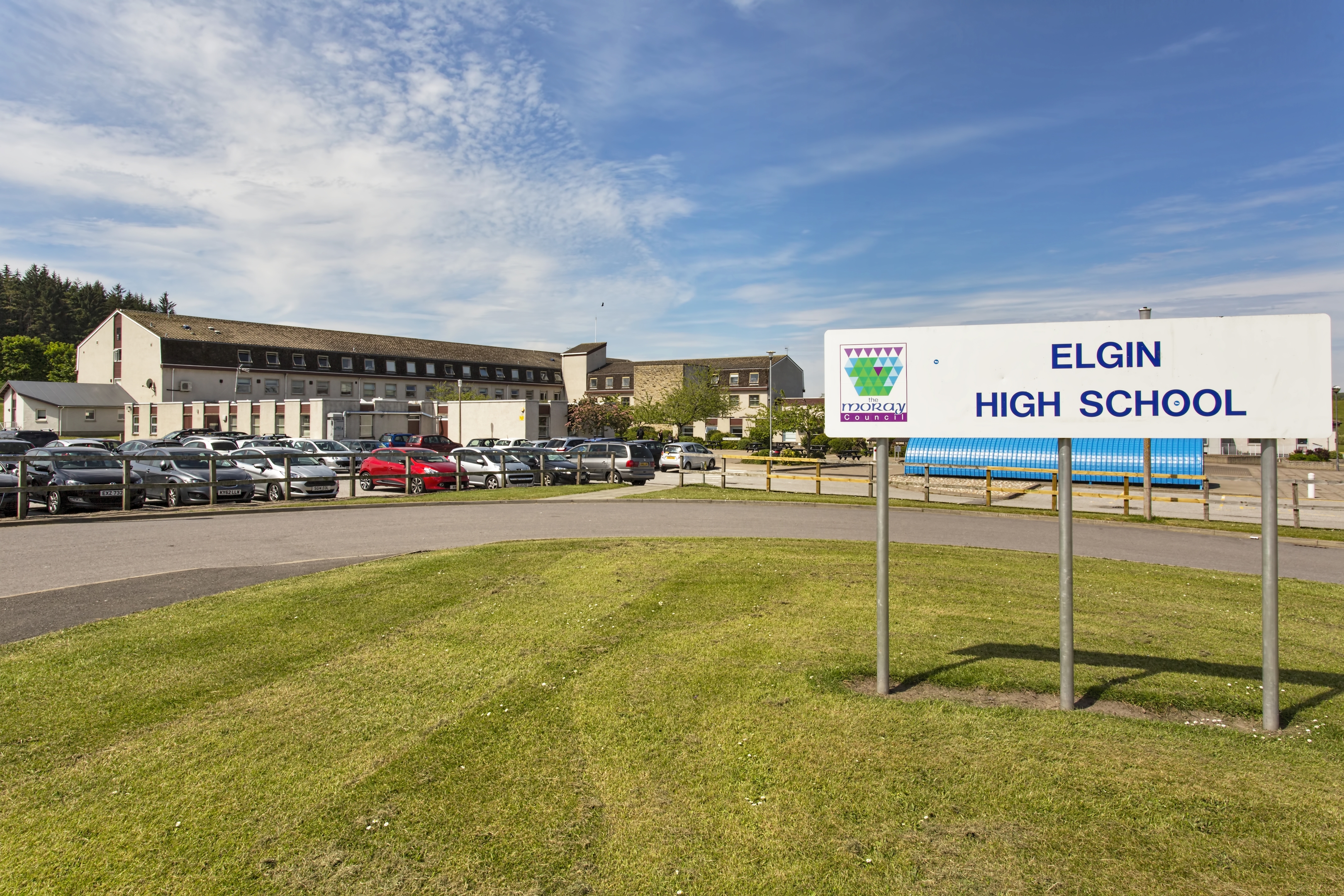 A teacher who had a senior position at a Moray secondary school could be struck off after she was found guilty of sex offences.
Dayna Dickson-Boath was acting principal teacher of guidance at Elgin High School when the offences were uncovered.
The 30-year-old also served as the named person for 200 pupils while working in Elgin.
She was convicted of sending grossly offensive or indecent messages in August and September 2014, when she was based at Forres Academy, while conversing about child sex abuse with others.
She was convicted after a trial at Elgin Sheriff Court.
Sheriff John Halley said the messages she sent contained "graphic detail" and her crime had a "significant sexual aspect".
He placed Dickson-Boath on the sex offenders register for three years, as well as giving her a community payback order which will require her to undergo treatment to address her behaviour.
Sheriff Halley told her: "You have been convicted of a very serious offence which has consequences on your professional and personal life. It is very serious and highly concerning."
Moray Council suspended Dickson-Boath in March when the allegations first emerged.
She was also the child protection officer for the Aberdeen and District Motor Club.
Married Dickson-Boath now faces being struck off by the General Teaching Council.
Her named person position meant she had access to pupils' private data and also responsibility for judging how they were raised by their family.
The controversial scheme will come into force across Scotland from next August, meaning every child will have a state official appointed on their behalf.
The Scottish Government claims the scheme will help safeguard youngsters.
But critics have labelled it a "groomers' charter" and a "gross intrusion" into family life.
Moray is one of a number of local authorities currently piloting the scheme.
A spokeswoman for the council said: "Ms Dickson was a probationary named person at Elgin High School for four months following her appointment in November 2014.
"As a probationary she was supervised by a deputy head at all times in this role until her suspension in early March 2015."