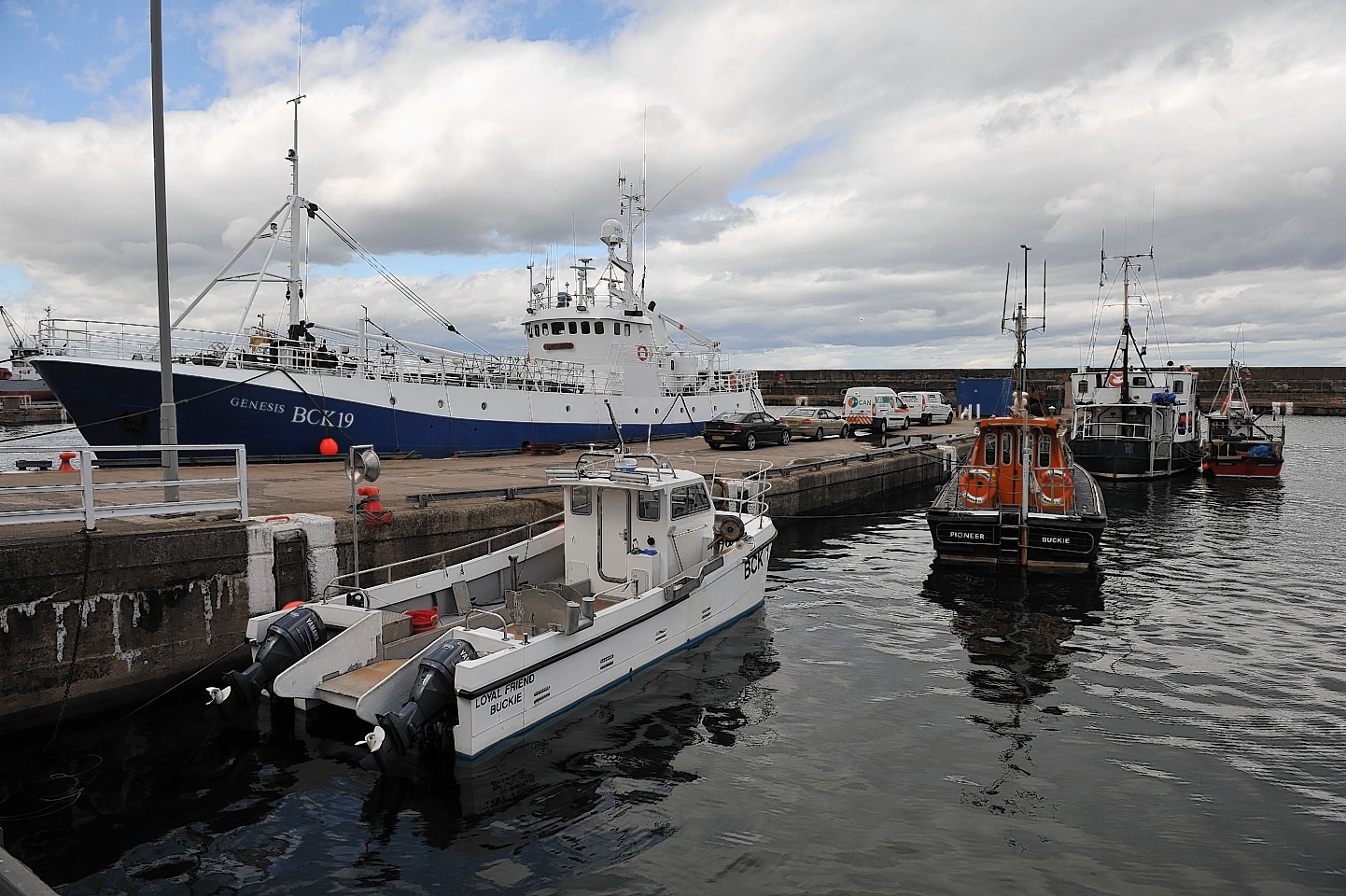 Plans to turn six ailing harbours in Moray into money-makers have been unveiled.
Buckie, Burghead, Hopeman, Findochty, Portknockie and Cullen harbours currently operate at a collective annual loss of around £135,000.
Expenditure for this year is expected to be £580,000, whilst income generated will only amount to about £446,000.
Now Moray Council – which must save £13million over the next two years – has revealed proposals to ensure the sites are self-funding within five years.
Officers believe the current deficit could be overturned by introducing a business plan for each of the ports, identifying income options and potential opportunities at each location – such as reviewing fees or looking to see how to attract more traffic.
Next week, the local authority's economic development and infrastructure services committee will be told the purpose will be to identify how each harbour can be made financially self-sustaining by 2020.
Last night council leader Stewart Cree said: "As a local authority, we have a duty to look at all alternative means of funding the services, including harbours, and I would encourage them in their efforts with this self-funding scheme.
"Clearly, in the times we face — and in the future — we will have to look at all possible means to provide services."
Buckie councillor Gordon McDonald welcomed the move, and said it had been a long time coming.
A report to go before members on Tuesday states fees and charges will have to be looked at and, as part of the review, fees will be benchmarked against comparable harbours elsewhere.
The report says Moray's harbours have an "important role" to play in the economic life of the area by supporting the fishing industry, enabling the movement of cargo for the whisky industry, forestry, renewables and others as well as supporting leisure activities and tourism.
Mr McDonald said: "In a five-year programme, they are going to try and do something that has never been done before, which is have some sort of plan for our harbours.
"We really need to promote the harbours in Moray and try to better promote the assets we have and not just treat them as a liability.
"Especially in Buckie and Burghead, there is scope to increase cargo traffic and other enterprises like offshore renewables.
"With regard to the other recreational harbours, the only way I can see them becoming profitable is by increasing prices. They will have to manage to persuade me how they are going to do that and I will need to see details laid out.
"There's clearly been potential in the past we have not gone for, but I am very happy to help promote and bring in additional revenue for the council through the harbours.
"I just hope we can deliver some meaningful stuff from it."
Local harbour advisory committees will be involved from the outset in the development of any proposals.
A spokesman for the Three Harbours Association – which represents ports at Cullen, Portknockie and Findochty – said they would have a keen interest in the plans as they progress and the outcome of Tuesday's meeting will be eagerly awaited.