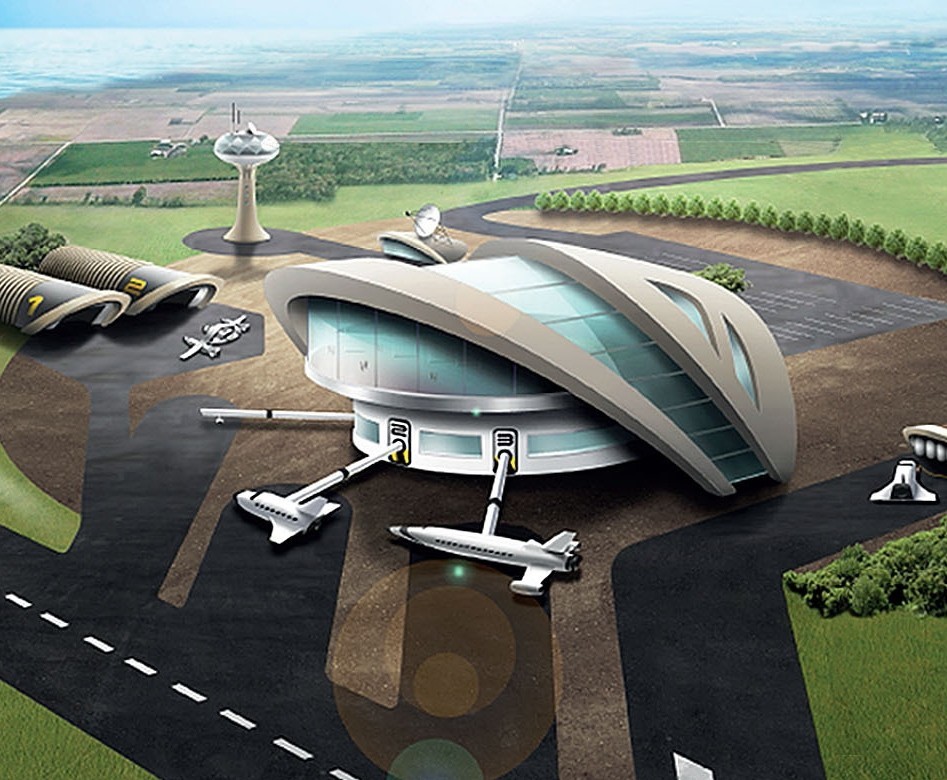 Moray has crashed out of the race to be the base for the UK's first spaceport.
Both RAF Lossiemouth and Kinloss Barracks were on an original shortlist of sites in the running to host the groundbreaking project.
And even after both were ruled out by the Civil Aviation Authority local campaigners vowed not to give up on their dream of making the region the launch pad for rockets carrying satellites and even tourists into orbit.
But last night they conceded defeat and admitted their ambitious vision was now at a "dead end".
The Civil Aviation Authority (CAA) cited "overriding military operational factors" as the reason for the two Moray bases being removed from the shortlist.
The CAA highlighted the "vital role" both play in national defence.
Other Scottish sites – at Campbeltown and Prestwick – are still under consideration, along with Newquay in Cornwall and Llanbedr in Wales, while RAF Leuchars in Fife could become a temporary home for the spaceport.
The Moray Economic Partnership (MEP) led the local fight to convince the Ministry of Defence (MoD) to put Lossiemouth and Kinloss back in the running.
But a spokesman for the partnership said yesterday: "After consulting with our MP Angus Robertson and after further communications with the Ministry of Defence, we have sadly taken the decision to put our bid for a spaceport for Moray on hold.
"We have a very strong case for a spaceport and worked very hard to lobby on behalf of the people of Moray and are very disappointed that we cannot progress this further."
Mr Robertson, who is SNP leader at Westminster, said: "Unfortunately, the MoD did not back Moray and without that we are at a bit of a dead end now.
"It is especially disappointing given the strong support from outwith the MoD for Moray to be the site of our first spaceport.
"But Moray has raised its profile both at home and abroad as a result of the campaign and it has undoubtedly shown Moray is ambitious and we should continue to embrace big campaigns to get the best investment in our region that we possibly can."
Moray's SNP MSP Richard Lochhead added: "Moray's bases would have been good locations because of the level of aircraft engineering expertise and operational airbase expertise that exists in our community.
"For both Lossiemouth and Kinloss to have been ruled out is undoubtedly a blow."
Elgin South councillor Graham Leadbitter said: "We may not win everything but the more ambitious we are the more successful we can be."
Fochabers Lhanbryde Conservative councillor Douglas Ross questioned the political backing Moray received from Holyrood.
"Moray had an extremely strong case for being home to the spaceport but it never really got the support at a political level," he said.
"With the Scottish Government's involvement at Prestwick Airport, there is a feeling that they had decided that Moray was not their favoured option from the outset.
"The benefits to this area could have been immense and the commercial operators would have realised similar benefits with our infrastructure, weather and flying time but it was not to be."
The Scottish Government yesterday reiterated its only objective had always been to land a spaceport north of the border.
A spokesman said: "As we've consistently said throughout this process, our main focus is on ensuring the spaceport is based in Scotland.
"While Glasgow Prestwick Airport is well placed to submit a strong bid, we stand ready to support and offer advice to any Scottish bid – not just Prestwick."
A spokesman for the UK Government's Department for Transport spokesman said: "The government is developing a detailed technical specification of spaceport requirements to increase understanding of 'what is a spaceport' and the detailed technical requirements for spaceplane operations."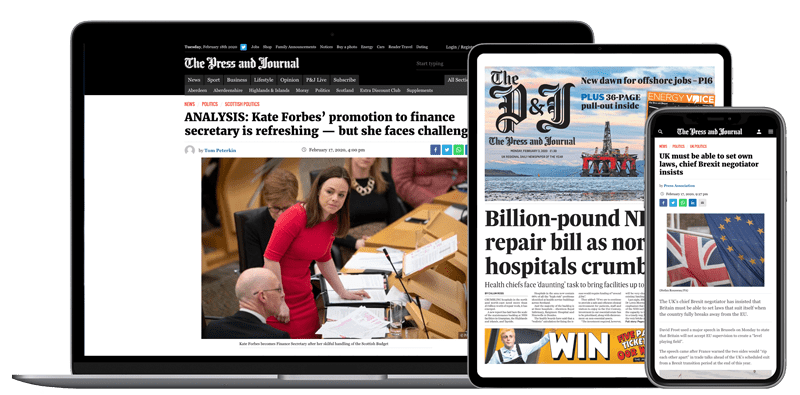 Help support quality local journalism … become a digital subscriber to The Press and Journal
For as little as £5.99 a month you can access all of our content, including Premium articles.
Subscribe