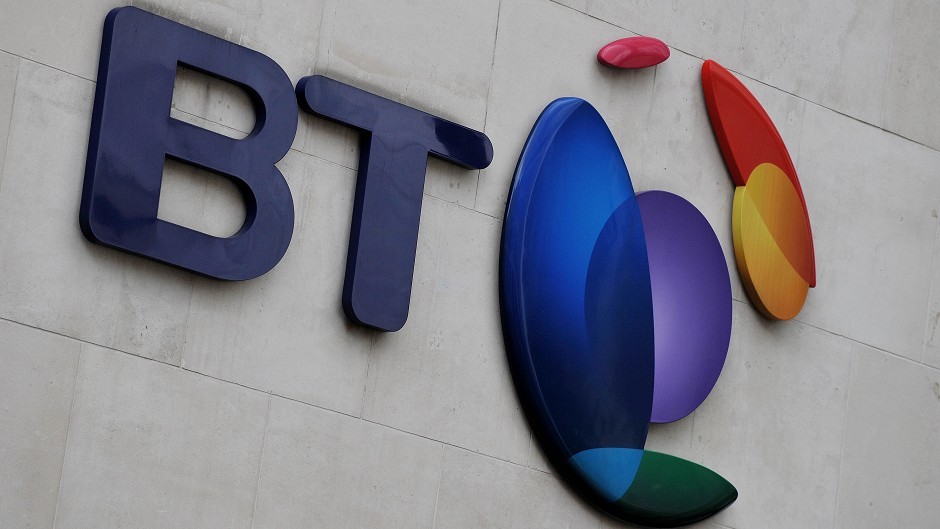 A vulnerable pensioner was seriously injured after falling down a hatch left open by a BT engineer working in her home.
Firefighters had to rescue Jessie Raffan after she fell down the hatch, and she was taken to hospital with broken bones, which left her reliant on walking aids until her death two years later.
At Elgin Sheriff Court yesterday, telecommunications giant BT was fined £5,000 after admitting health and safety failings lead to the incident.
The court heard that August 20, 2011, Mrs Raffan was alone in her home in Rothiemay when Openreach engineer David Mitchell arrived to fix her faulty phone line.
The experienced engineer had to go down a hallway floor hatch to reach the defective cable and moved furniture to act as a guard around the gaping void by the door, rather than his issued safety gate guard.
But when he returned to his van for a torch, Mrs Raffan spotted him from her window and assumed he was looking for so made her way into the hall, going between the armchair to get to the front door.
Fiscal Geoffrey Main told the court: "She put her left hand on the chair and her right hand on the door handle and then fell in the hole created by the open hatch.
"David Mitchell was away for a matter of minutes and when he returned to the hallway, saw Mrs Raffan's walking frame behind the armchair and then heard a groan.
"He looked down into the hole and saw Mrs Raffan."
Fire crews had to rescue her she was taken to Dr Gray's Hospital in Elgin with a fractured tibia and heel bone and "cuts and severe bruising to her head and body", the court heard.
She was later transferred to Turner Memorial Hospital in Keith, where she remained until October 10. She had to be assisted generally thereafter and relied on walking aids until she died of cancer in June, 2013.
Despite being found guilty of "gross misconduct", Mr Mitchell was spared sacking due to his 34 years of service. He was issued with a final warning and docked 5% pay for 18 months.
A Health and Safety Executive (HSE) investigation found that a "custom" had developed — which BT bosses failed to notice — among some engineers not to use steel guard gates provided for domestic properties so as not to dirty them after outdoor use.