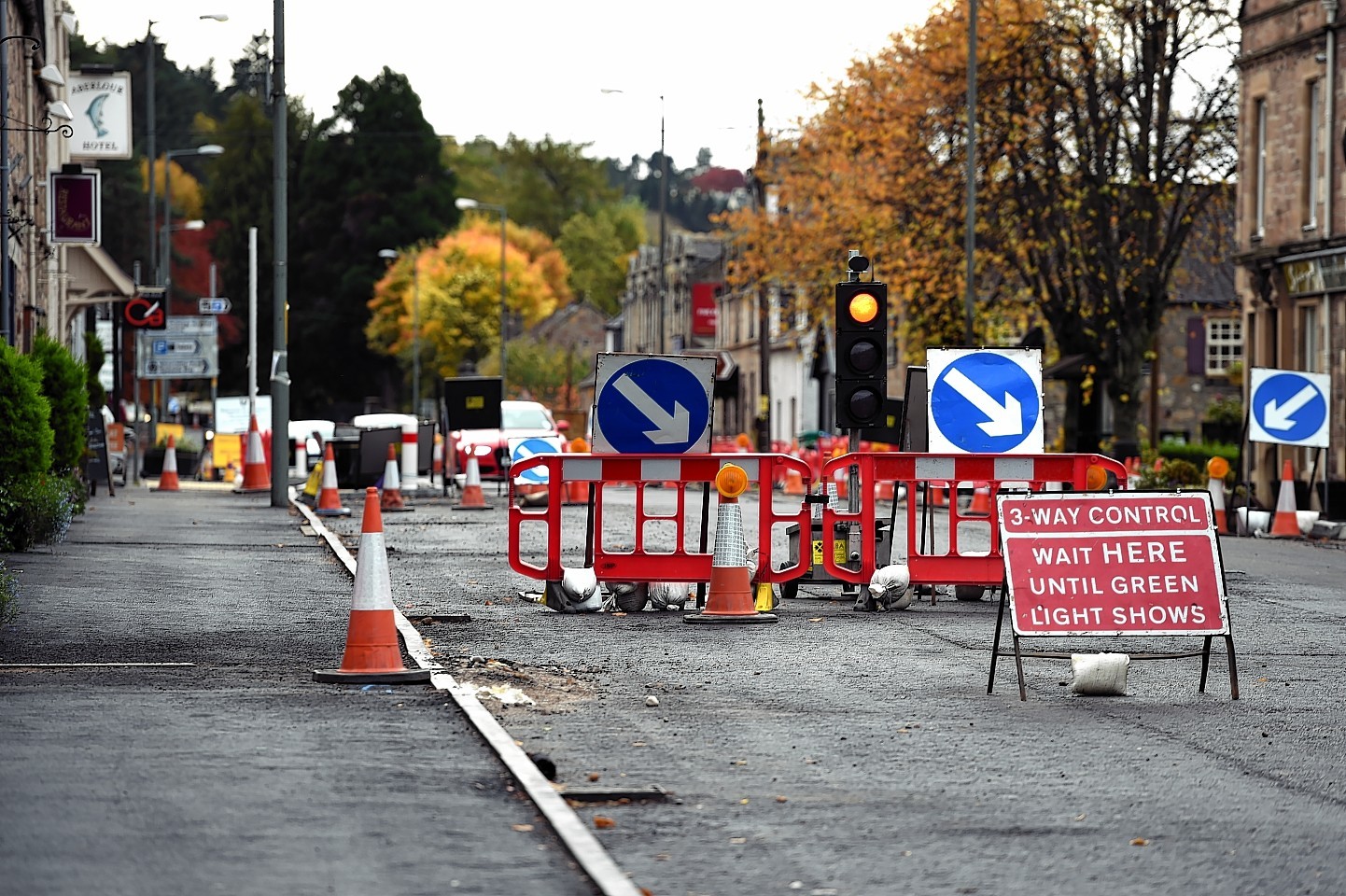 Scottish Water has revealed that major roadworks which have crippled businesses in a Speyside town will continue until the end of March.
Moray MSP Richard Lochhead has demanded urgent compensation talks between the company's chief executive, Douglas Millican, and struggling traders in Aberlour following the revelation that work will take seven months longer to complete.
Due to the delayed road improvements — which were meant to last 12 weeks — Mr Lochhead said many small businesses fear they will not be able to cover the costs of staff wages or new stock for Christmas.
The latest delays to the A95 work, which began in May, come after the contractor discovered unexpected "utility apparatus" under the road and pipes that deviated from locations laid out in the pre-scheme information.
It is understood two water mains need to be replaced, including a 107-year-old cast iron pipe.
Local traders have accepted that repairs are needed, but they remain concerned for their future after losing out on the vital summer economy.
Following consultation with the community, Scottish Water has agreed to begin replacing the water mains in January and hope to be finished by March.
Mr Lochhead said he thought "mistakes" had been made.
"Small businesses within Aberlour face challenges at the best of times. Unfortunately, through no fault of their own, these delays are putting more pressure on the local economy, and it is incredibly concerning to told by constituents that livelihoods and jobs may be at risk," he said.
"It strikes me that mistakes have been made. I have written to Mr Millican reiterating the potential fallout of these delays, and urged him to liaise with Transport Scotland to coordinate how they can best help the community at this very challenging time."
A Scottish Water spokeswoman said: "To help minimise disruption to customers and business owners, Scottish Water agreed not to carry out any of our planned mains replacement work over the Christmas trading period.
"Work is scheduled to commence in the first week of January and be complete by the end of March."
Scottish Water will host a drop-in information session in early December to inform local residents and traders about the work taking place in the new year.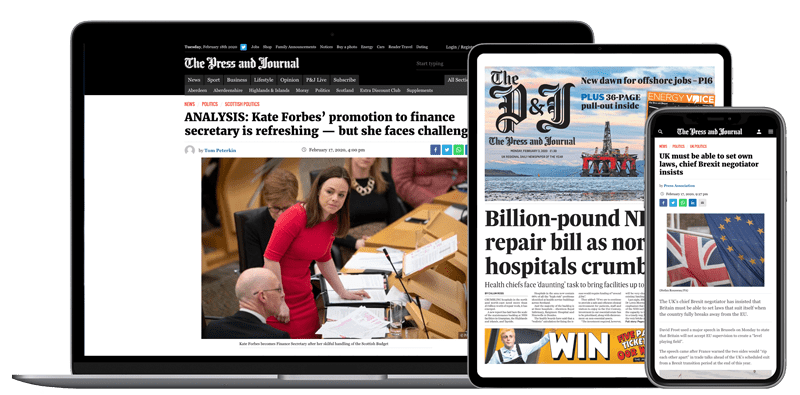 Help support quality local journalism … become a digital subscriber to The Press and Journal
For as little as £5.99 a month you can access all of our content, including Premium articles.
Subscribe