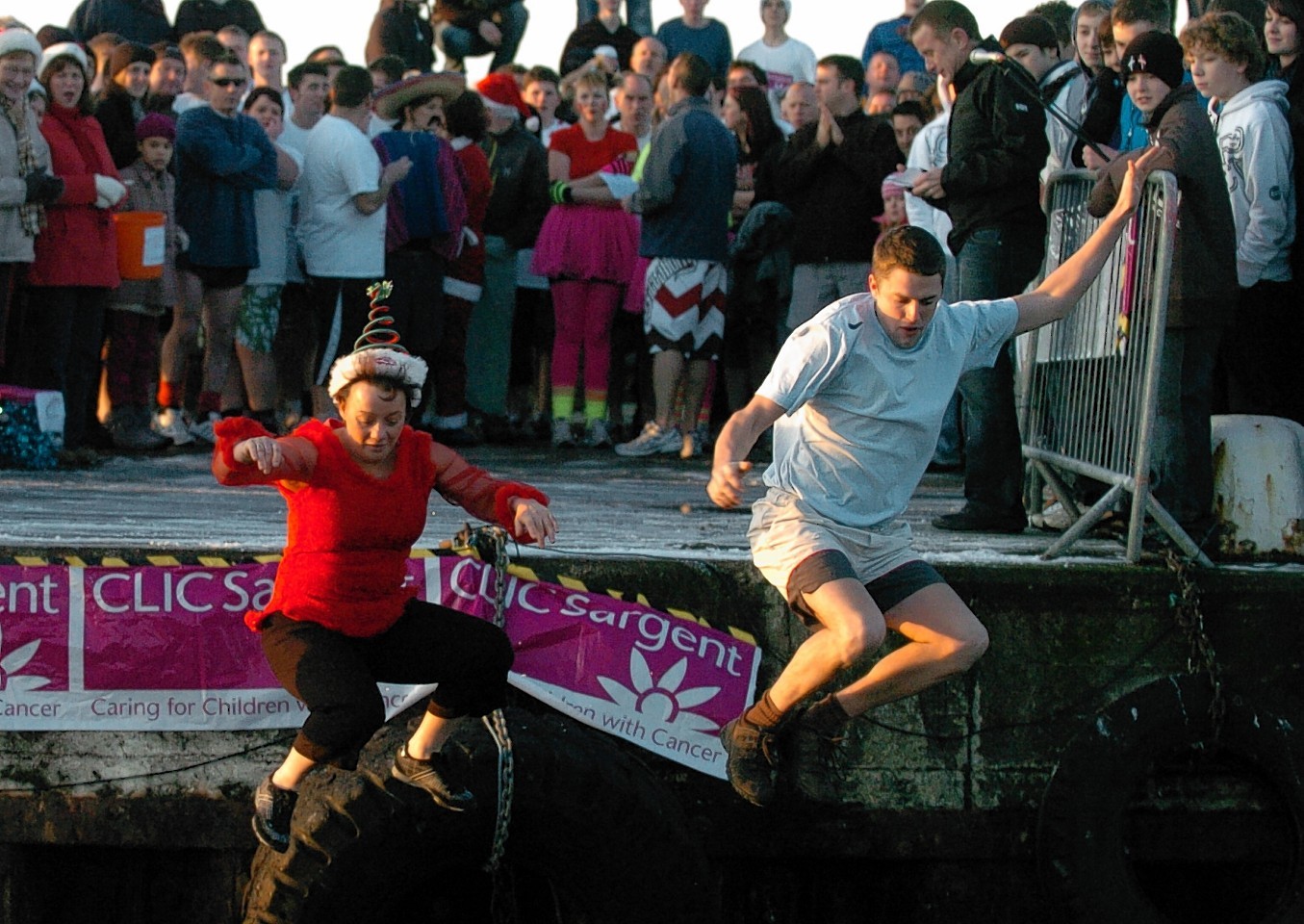 A Moray Christmas charity tradition will be axed if the volunteers behind it cannot find a new chairman by the end of this week.
2015 marks the 30th year of the Burghead Boxing Day swim, and festive fundraisers are gearing up to take the chilly plunge again this year.
However, next year's celebrations at Burghead Harbour could be scrapped if "fresh blood" is not found in the next six days.
Calum McDougall is stepping down as chairman and treasurer of the swim committee after this year's event.
So far, the search for his replacement has been fruitless.
Last night, committee member Helen McLeod said the group had agreed that if no one is found by the end of the week, the event will be over.
"We haven't managed to get a chairman yet, so it was agreed last Thursday that if we cannot get one this coming week, we will have to say this is the last swim," she explained.
"It's a very real thing right now. It's a different time now to when we started 30 years ago. If we don't get somebody new, we cannot carry on.
"We don't want it to just drivel away into nothing.
"If this is to be the last year, we want to go out on a high. We want a really good turnout, and encourage as many people as possible to get involved."
This year's chosen charities are the Royal National Lifeboat Institution (RNLI) at Buckie and Macmillan cancer support.
The remaining committee members are issuing a desperate plea for someone to replace Mr McDougall to prevent this year's beneficiaries from being the last ever.
Ms McLeod said: "It would be good if we could get a few new committee members to come in."
In 2013, the popular event raised an impressive £35,109.56.
However, last year – as entries dipped – about £13,000 went to support good causes.
This year the minimum sponsorship has been raised to £50.
Sponsor forms can be downloaded from www.burgheadboxingdayswim.co.uk