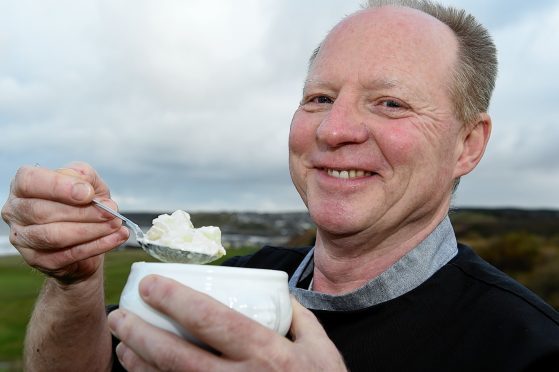 Home advantage paid off in the 2015 Cullen Skink World Championships, as a local cook took the crown.
The Cullen Bay Hotel's own Ian Watson did the village which lays claim to founding the dish proud as he served up smoked haddock, potato and onion perfection.
The competition, dedicated to Moray's famous culinary creation, garnered interest from soup fans across the UK and Mr Watson fought off the efforts of 10 other chefs in the final.
After claiming his title, the Bay Hotel owner said: "Of course, there's only four ingredients, so I think the secret is getting the right consistency when you saute off our potato and onion and getting the right balance between milk and cream and seasoning.
"Then, picking the best smoked haddock you can get, that's all it is."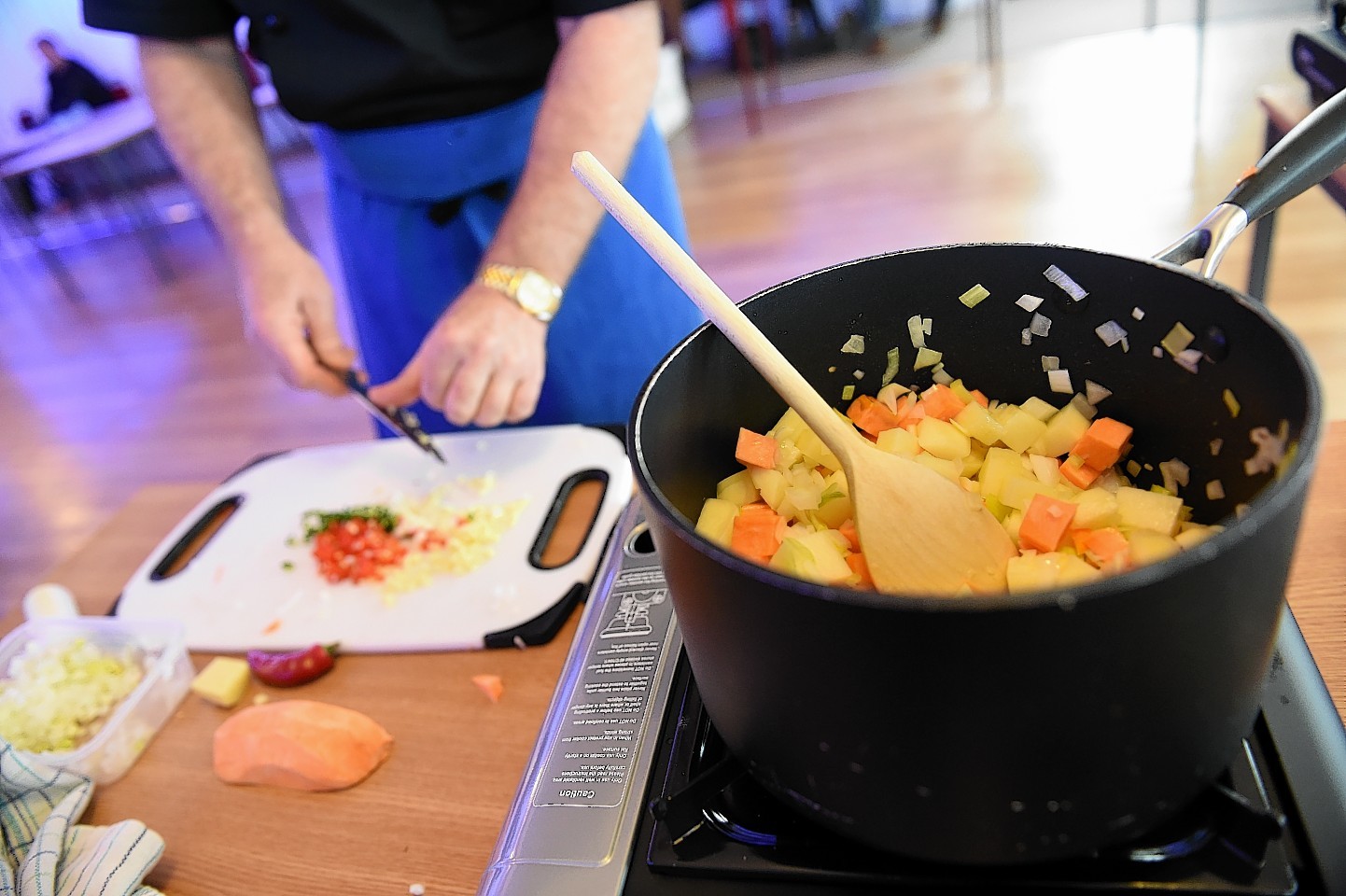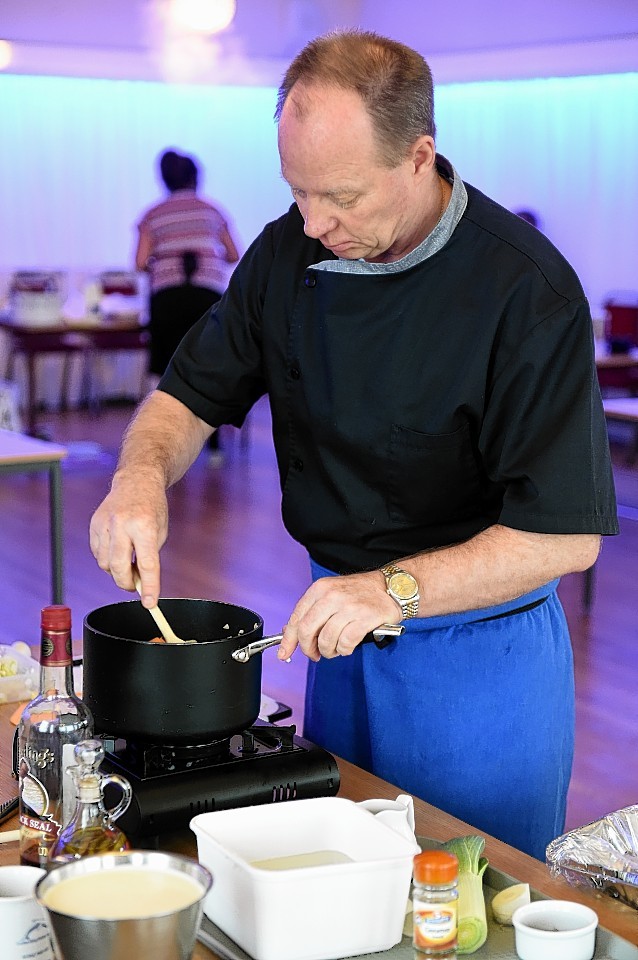 Building on the success of last year, there was a surge in competitors taking part in this year's Cullen Skink "with a twist" contest.
Coming out on top in a weird and wonderful five-way cook-off, was Alex Grahame, co-owner of Hornblower's seafood restaurant in Gourdon, with his own unique take on the traditional dish.
His "Bon Accord" recipe married good Scottish fish with a unique French twist, and received praise for its texture, flavour, colour and appearance.
He combined Aberdeen-landed haddock, Gourdon smoked haddock, Dijon mustard, Pernod and a dash of Noilly Prat vermouth to leave the judges drooling for more.
He said he was influenced by his own French training as a chef and his wife Ruth's Aberdonian heritage. The addition of the Noilly Prat paid homage to the area of France where the pair got married.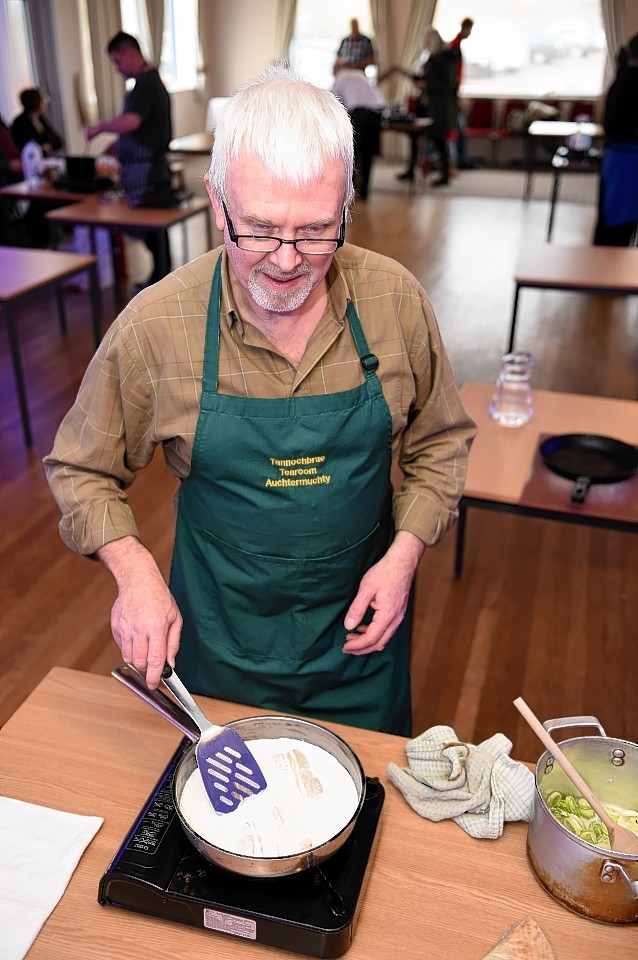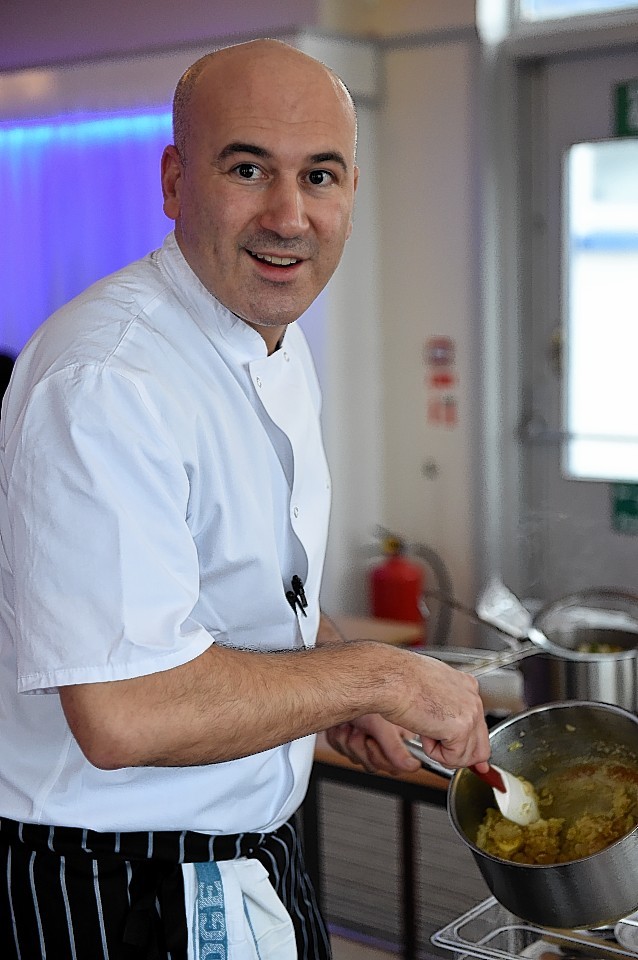 Mr Grahame said: "To have my take on Cullen Skink recognised in this way is a fantastic feeling, and I'm thrilled to be a world champion.
"I never once imagined when I started cooking that I'd be able to say something like that.
"The competition itself was an intense, full-on hour as there is so much to do in such a tight time frame.
"It was a fantastic event and I can't stress enough just how great it has been to be involved.
"This is exactly what the food scene here in the north-east needs, and it has been a perfect way of shining the spotlight on one of the nation's most-loved and revered dishes."