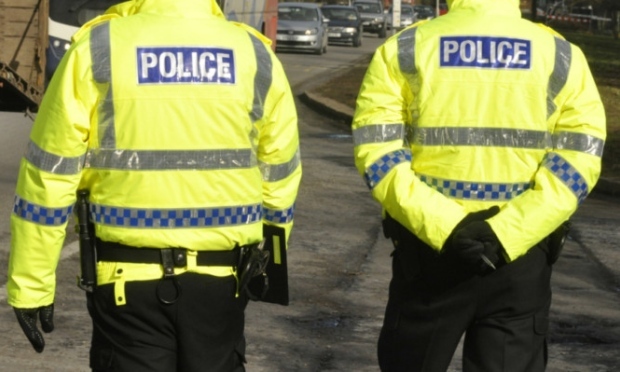 Police probing a four-month wrecking spree in a Moray town have revealed a 12-year-old boy was responsible for a string of vandal attacks.
The youngster committed a staggering 23 separate offences in Keith between August and November.
Police launched Operation Regard across Moray at the beginning of last month with the aim of focussing the region's vandalism blackspots.
Keith was one of the communities targeted amid concerns from locals.
The operation which led to the 12-year-old being detained took place during the first three weeks of this month and involved a team of officers questioning members of the public and carrying out extra patrols.
Sergeant Teresa Clark, who has spearheaded the crackdown, said: "Operation Regard was launched across Moray last month to prevent vandalism from taking place and to pursue any offenders.
"Following concerns raised by the Keith community in particular, a dedicated team was tasked with investigating numerous complaints of antisocial behaviour in the area."
Moray Council's youth justice team, which works with offenders aged between eight and 18, will now liaise with police officers to deal with the youngster involved.
In late September and early October Keith was plagued by a series of incidents, including the destruction of eight decorative hanging baskets worth £400.
Community council member Dave Carson, who is also chairman of the Keith in Flower group, described vandalism in the town as "out of control".
Last night Mr Carson said he was "very happy" that police appeared to be making progress on tackling the issue.
Another local said they believed the identity of the culprit was known to many residents in the town.
In early October troublemakers in Keith also broke into a former toilet block and stole electrical equipment used to help stage the town's Christmas lights display.
The lights, worth £15,000, were left untouched but community leaders said the break-in had been a real "scare".
Sgt Clark added: "Vandalism may appear to be a lower level crime but it affects the quality of life for everyone living and working in our communities.
"The impact is not just financial for those affected.
"Members of the public can be reassured that we will investigate any incidents that are reported to us and we will robustly pursue offenders, making sure that they face the consequences of their thoughtless actions."
Operation Regard was launched at the start of October, after police revealed alarming statistics showing the level of vandalism had spiralled across Moray.
There has been a 23% increase in the crime this year, with 90 more incidents reported between January and October than over the same period in 2014.
Although officers have vowed to tackle the issue with an increased number of visible police patrols in problem areas, incidents of antisocial behaviour persist.
Earlier this month vandals caused upset among north-east families when they daubed spray paint over three headstones at Elgin's Linkwood Cemetery.
And last week Buckie councillor Gordon McDonald criticised the "idiots" who caused £1,000 of damage by smashing nine windows at the town's high school.