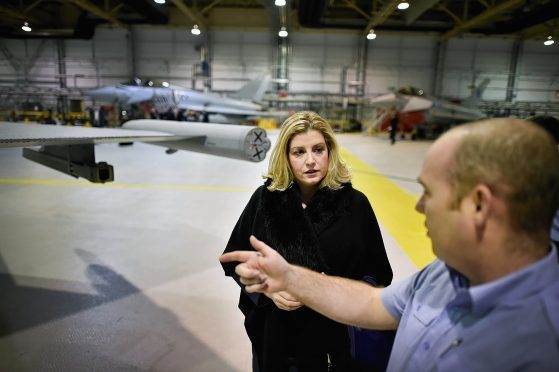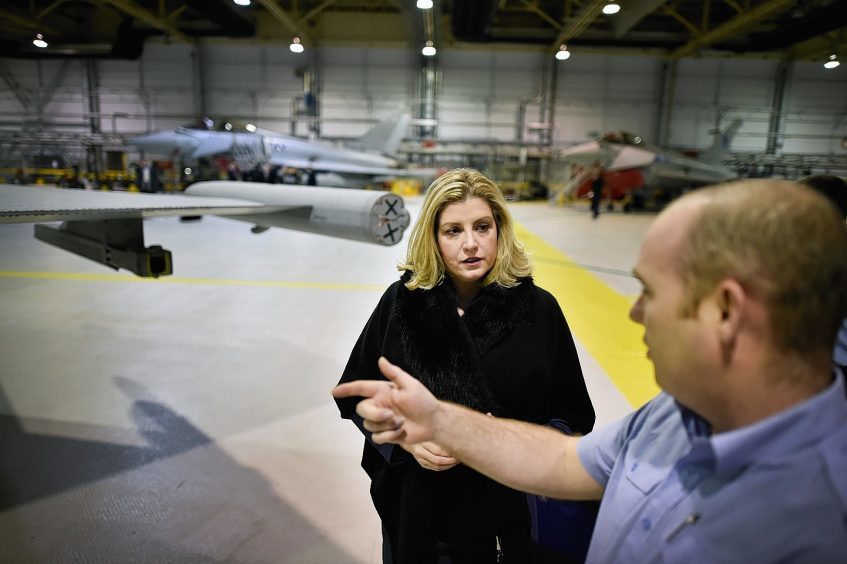 The UK's armed forces minister has visited RAF Lossiemouth to survey the base which has been selected as home to a new fleet of maritime patrol aircraft.
Penny Mordaunt was give a tour around the Moray airfield by station personnel yesterday in the wake of Prime Minister David Cameron's announcement that it will soon host nine Boeing P-8 Poseidon planes to boost national security.
The decision was made as part of a strategic defence and security review on Monday, when it also emerged that the move would bring hundreds of jobs to Lossiemouth in the coming years.
It is reckoned that the cost of building the crafts and adapting the airbase to accommodate them will cost billions of pounds.
Many commentators have viewed the move as an effort to plug defence gaps the government caused by scrapping Nimrod surveillance jets from RAF Kinloss in 2010.
The armed forces minister said the decision to abandon the Kinloss fleet was one imposed on the then-coalition government by the financial failings of its predecessor.
She added: "There was a lot of sorting out to do when we came into government, and we have now done that."
The politician also reaffirmed Mr Cameron's pledge that a third of the fleet would be established on the north-east site by 2020.
She said: "We have recognised that this is a capability we want to bring back, and we are investing in pilots and technical support staff to run those aircraft.
"There will be an increase in staff on the maritime patrol aircraft, with about 400 additional personnel.
"Half of those people will be in place by the end of this parliament and we expect three aircraft to be in service within the next five years."
Ms Mordaunt, who in May was appointed as the first ever female Minister of State for the Armed Forces, also cast an appreciative eye over RAF Lossiemouth's fleet of Typhoon jets during the trip.
The presence of four French and Canadian jets at the airfield during the minister's visit, however, highlighted the need for a return of surveillance aircraft to UK skies.
The jets have been scouring seas around the north of Scotland following reports that a Russian submarine had been spotted off the country's coast.