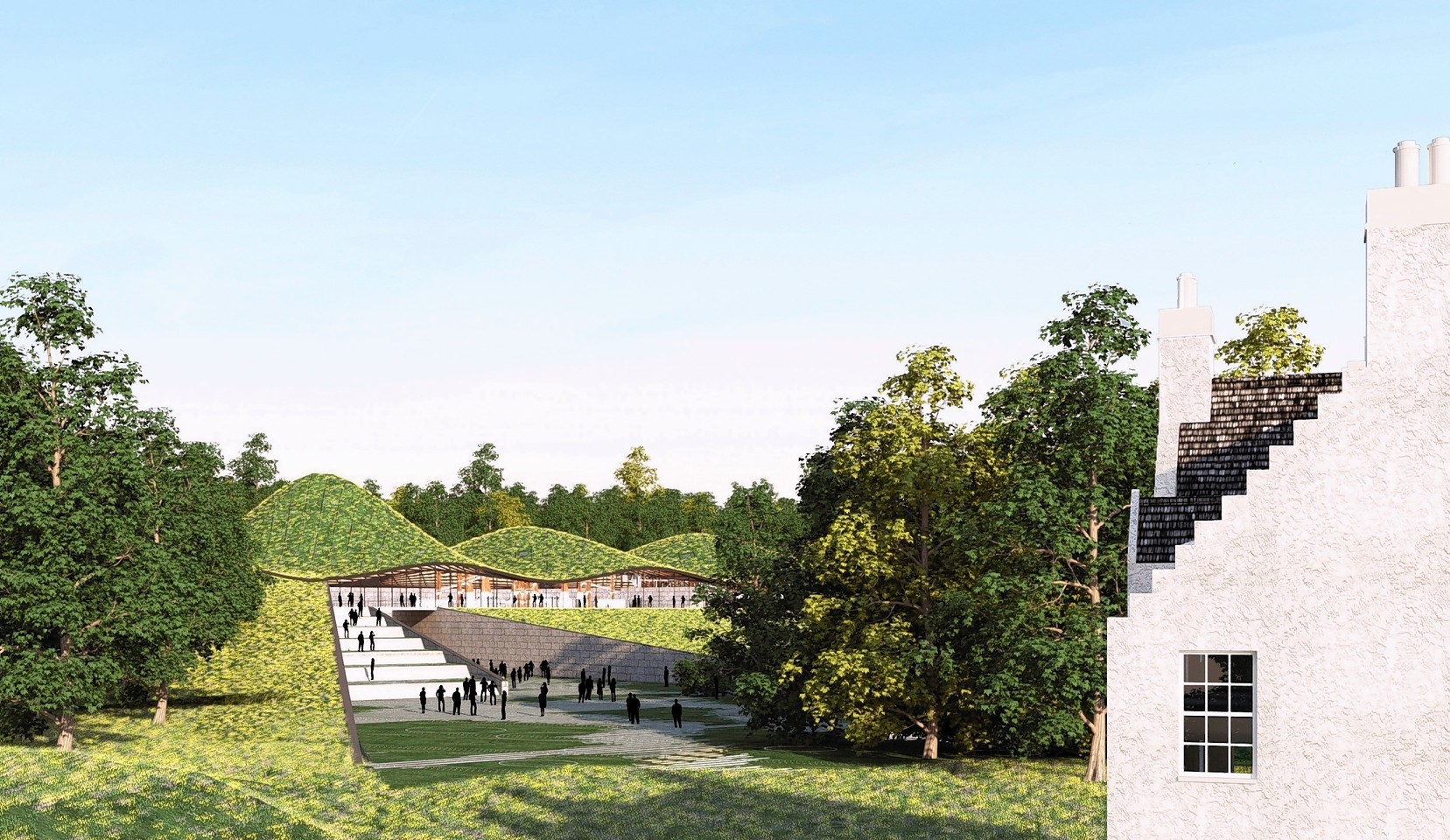 A Speyside couple are locked in a David versus Goliath battle with a major distillery over £100million expansion plans.
The Macallan single malt plant is being redeveloped as part of ambitious plans to boost its output over the next decade.
Work has already started on a new distillery and visitor centre at the site – and now the firm wants permission to create 50ft high buildings to accommodate the millions more bottles of whisky it hopes to produce each year.
Moray Council officials will urge members of the local authority's planning committee to back the works at the plant between Aberlour and Craigellachie at a meeting today.
But Tim and Gaynor Barry, whose two-storey cottage overlooks the planned development site, have pleaded with councillors to reject the scheme
Mr and Mrs Barry say the expansion would wreak havoc on their quality of life.
Mr Barry, 54, works in the council's property division and Mrs Barry, 58, splits her time between shifts as a librarian in Inverness and crafting cuddly toys at home.
Mr Barry said whisky bosses planned to shield the 86-acre complex from view by creating a large mound of earth in front of his home.
He added: "This is like they are building a huge, great wall in front of our house.
"And the distillery is creating what amounts to a massive industrial estate in the heart of the countryside.
"But no one seems to be interested in stopping them – and we are just being treated as collateral damage."
Mrs Barry said the couple, originally from Portsmouth, moved to the rural property six years ago for a quieter life.
She added: "It feels like they've dropped a bombshell on us – we have been ill with worry over this.
"The effect of this will be devastating, it will obliterate our view of Ben Rinnes and the views enjoyed by many travelling past."
Mrs Barry also fears that paving over an area of countryside known to be a haunt for nightingales, badgers and deer could prove disastrous for local wildlife.
The Edrington drinks firm, which owns Macallan, plans to create a cooperage and 10 warehouses each to allow thousands of gallons of malt to mature.
Accompanying infrastructure includes disgorging and filling stores, an engineers workshop, offices and a laboratory.
Planning permission was granted for a new Macallan distillery and visitor centre last year.
A company spokeswoman yesterday stressed that Edrington wanted to "work closely" with neighbours to minimise "any visual impacts" the expansion could create.
She added: "This is a project that will provide vital infrastructure for the new distillery, which will be a site of major architectural significance.
"When it's complete in 2017, the new distillery and visitors' centre will bring both employment and significant economic benefits to our local community.
"Creating more warehousing at the distillery will significantly reduce the amount of traffic involved in transporting spirit and casks between sites.
"We are working closely with our neighbours on a landscape and planting scheme that will minimise any visual impacts, and will continue to respond to requests and suggestions throughout the life of the project."
Earlier this year Mr and Mrs Barry recruited Moray MSP Richard Lochhead to highlight their concerns to the local authority.
Last night Mr Lochhead said: "Mr and Mrs Barry contacted me regarding the planning application and I went to their home to see their concerns first hand.
"I made representations on their behalf to Moray Council but, ultimately, planning matters are for the council's planning committee to determine."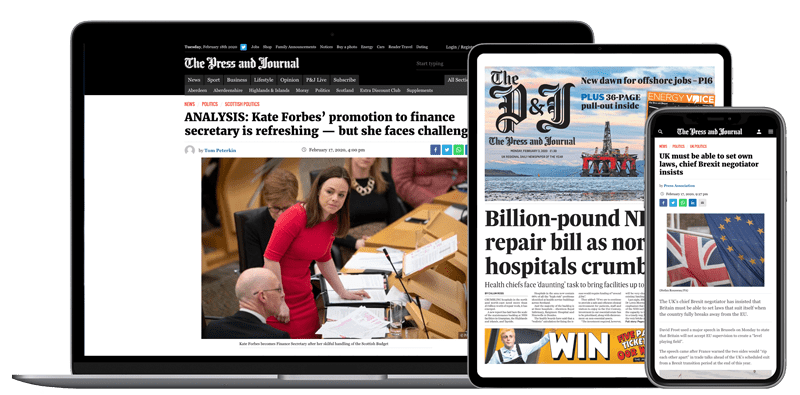 Help support quality local journalism … become a digital subscriber to The Press and Journal
For as little as £5.99 a month you can access all of our content, including Premium articles.
Subscribe