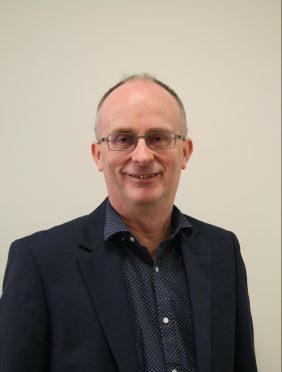 Moray College has appointed a new principal with a vast experience of work in education.
The move comes after Frank Hughes was dismissed from the same role last May only a few months after he started.
David Patterson, the new principal, began his career as a business and management lecturer and previously led successful international project to deliver a new vocational curriculum in the Baltic States, the Arabian Gulf and Ghana.
In his previous role, as deputy principal of Manchester College, he took charge of 1,100 teaching staff.
He said after taking up the job: "I am absolutely delighted to have been chosen to lead Moray College UHI through the next phase of its development.
"These are both exciting and challenging times for colleges and universities, and I look forward to leading a college that will continue to play a key role at the heart of its local community, and also be a committed and innovative partner in the UK's leading integrated university."
The chairwoman of the board of management, Dr Jana Hutt, said she was delighted to have Mr Patterson on board.
She added: "We look forward to working with David in this exciting new phase in the development of the College and its place in Moray and the wider Highlands & Islands Region.
"We should like to take the opportunity to thank Anne Lindsay and the Moray College staff for their sterling efforts during the interim period."