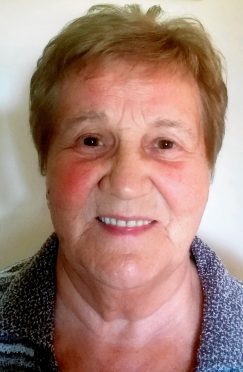 NHS Grampian is facing mounting pressure to change an "unfair" charging system, where some Moray cancer patients pay for stays in Aberdeen depending on their postcode.
It emerged this week that patients who live in parts of Moray in the AB zone pay £30 a night for accommodation at Clan Haven accommodation, while those with an IV postcode receive free bed and board.
Patients commonly need to stay at the venue for weeks at a time while receiving radiotherapy, and have to fork out upwards of £1,000.
Betty Holt, 75, lives in Drummuir – which means she would be charged for a stay despite facing a greater challenge in reaching Aberdeen from the remote spot than some other people in Moray.
Mrs Holt, who was diagnosed with lung cancer last year, has demanded health chiefs review the "silly" scheme.
And Buckie councillor Gordon Cowie last night added his voice to the calls for the controversial system to be reviewed.
He said: "Buckie comes under an AB postcode, and I have had a few constituents bring this up with me.
"This needs to be changed, and the quicker the better.
"The NHS must take into account that every patient has different circumstances and they can't just apply a blanket policy like this."
Speyside Glenlivet member, Pearl Paul, added: "This is all wrong, and the health board seems to have no conception of the distance some folk still have to travel despite being in an AB postcode."
The Clan Haven building comprises 27 bedrooms, with 12 beds funded by NHS Grampian.
Clan chief executive, Dr Colette Backwell, would not be drawn on whether the charity would seek to negotiate changes to the disputed system with health chiefs.
Dr Backwell said: "Clan has a positive working relationship with the NHS in Grampian, Orkney and Shetland.
"The cost of many of our clients staying at Clan Haven from many remote, rural and island communities is covered by the agreement by NHS Grampian.
"This support is key to enabling Clan to operate this important facility."
NHS Grampian said it aimed to apply a "fair and consistent" approach to pricing stays at the building, and said bosses would discuss the concerns raised by Moray residents during upcoming meetings.
Moray MSP Richard Lochhead has led the drive for the system to be revamped.