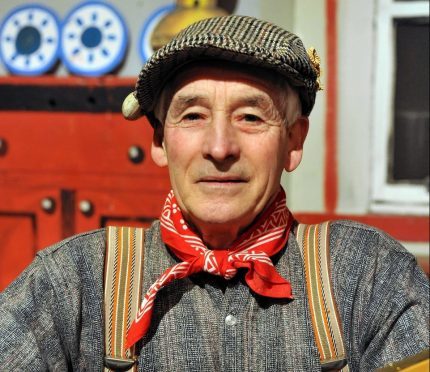 The north-east's king of Doric song will defend his crown against the best the region has to offer in Elgin this evening.
Finzean's Hector Riddell has won the Bothy Ballads contest for the last two years, but promised he won't rest on his laurels when faced with some fresh foes.
Mr Riddell will take to the stage alongside five rivals at Elgin Town Hall, for a showcase of song which is designed to celebrate the region's agricultural history.
He said he expected a "challenge" lay ahead of him, as he made his final preparations for the sell-out event.
He added: "There are a couple of folk taking part this year that have never competed before.
"It's encouraging to see Bothy Ballads is attracting new entrants, and I don't know what to expect of them, so that can be daunting.
"I have a few songs ready, and I'll choose what to sing based on the mood of the night."
Mr Riddell has been competing in Doric singing competitions for nearly 20 years, and asserts that he performs as a tribute to his own rural upbringing.
Most of the traditional balladeers vying to topple Mr Riddell also hail from the north-east.
They include Turriff finalist Moira Stewart, Alford's Allan Taylor, Shona Donaldson from Tarland and Denis Shepherd from Aberdeen.
The competitor venturing furthest to take part will be Pat Newman, from Cortachy in Angus.
The competition will be judged by Tom and Maggie Spiers, from Crudie near Turriff.
Keith and Cullen councillor Gary Coull will act as compere for the festivities.
The Rotary Club of Elgin will host the 34th annual instalment of the event at 6pm tonight.