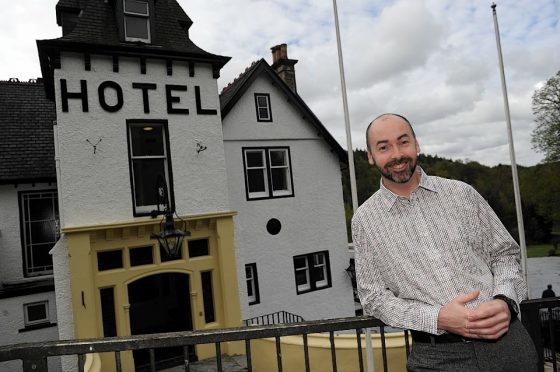 A traditional Speyside restaurant and bar is being recreated in the sun-drenched decadence of Dubai.
The owners of the Craigellachie Hotel are replicating almost every detail of its Copper Dog eatery in the oil-rich United Arab Emirates city – right down to the glasses it will serve malt whisky in.
Hotel manager Kevin Smith and two members of staff will venture abroad in the coming weeks to run the venture, which is opening for business next month.
Their local knowledge will be "essential" in ensuring that the spirit of the Moray eatery is faithfully transferred to thriving hotspot.
The restaurant's granite stonework will be reproduced at the sister venue, as will its pitch pine panelling – which comes traditional distillery brewing equipment.
Pictures that adorn Copper Dog's walls will be reproduced and hung from those of the new business.
And dram glasses used to serve local malt whiskies will be safely packaged up and flown to the United Arab Emirates.
Its menu will showcase some of the north-east's proudest produce, such as Sutherland's of Portsoy smoked salmon and Aberdeen Angus beef.
Manager Mr Smith said: "We want to bring Dubai the best that Scotland and especially Speyside has to offer.
"We're working with local suppliers like Johnstons of Elgin for yards of tweed for the interiors, and the coopers from Balvenie for decorative cask ends."
Waitress Jemima Haigh-Frarey, 23, will leave her home in Rothes to help oversee the new restaurant during its first year.
Miss Haigh-Frarey, who began working at Copper Dog when it opened in 2014, anticipates the move will bring with it a drastic change in her day-to-day life.
She said: "Well, Dubai isn't exactly Rothes, and I've never lived anything like that far away from home before.
"But it is exciting, I'm going from working in a small restaurant in Craigellachie to one of the richest places in the world.
"When I began working here it was just a job, but I really began to like it and I can't believe it's led to this.
"I am hoping that I will be able to introduce our customers to all the different types of whisky we have on offer."
She will be joined by fellow Copper Dog hostess Tammy Latto, also 23, while the project gets off the ground.
The Craigellachie Hotel is owned by London-based Piers Adam, who also runs some of the most successful bars and nightclubs in the city.
Mr Adam developed a reputation as the "King of Clubs" while at the helm of the Mahiki and Ramusake bars, which became well-known for their famous clientele.
Princes William and Harry have both been known to enjoy a tipple at the exclusive Mahiki nightspot.
Last year, some of the global names that frequented those glitzy hangouts journeyed to Craigellachie for birthday celebration.
Supermodel Kate Moss, Britpop icon Noel Gallagher and actress and fashion designer Sadie Frost were among the celebrity guests who gathered at the hotel.
The famous faces, whose house parties in the Primrose Hill district of London became the stuff of legend during the 1990s, were marking the 40th birthday of nutritionist to the stars Rosemary Ferguson.
Mr Adam spent £3million revamping the 26-room property, which was built in 1893, before reopening it two years ago.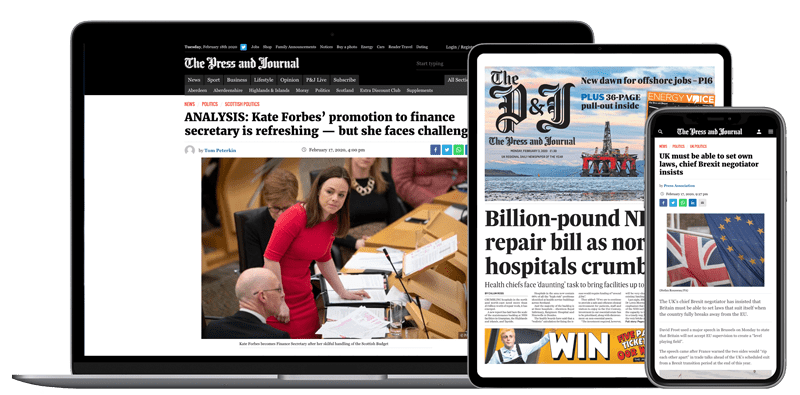 Help support quality local journalism … become a digital subscriber to The Press and Journal
For as little as £5.99 a month you can access all of our content, including Premium articles.
Subscribe