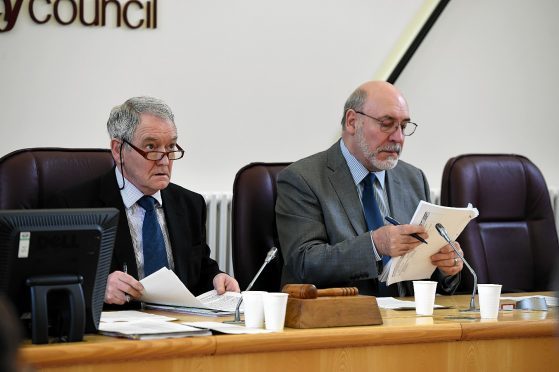 Moray Council has backed plans to slash its spending by £12million.
The local authority administration's spending plans were approved in a 13-11 vote during a sometimes stormy session at its HQ in Elgin.
And the doomed proposal to scrap the nine-year council tax freeze and increase bills by 18% loomed large over yesterday's meeting.
The plan tabled by ruling members will involve increasing charges across the board and raiding more than £6million from reserves.
After more than two hours of heated debate, the administration's budget was backed over alternative spending proposals drawn-up by the opposition SNP group.
But council leader Stewart Cree was less than triumphant following the decision.
He reiterated for the Scottish Government to urgently revise local authority funding to spare councils from looming financial disaster.
He said this year's budget had been drawn-up with "the sword of Damacles hanging over his head" after SNP ministers at Holyrood thwarted plans to balance the books by increasing council tax levels.
The administration hoped to raise £5million from the move, but Deputy First Minister John Swinney threatened to withhold £6million in funding if it went ahead.
Mr Cree said: "The steps taken to nullify our original budget plans represent an affront to democracy.
"This was not the budget we wanted to present, but we have been faced with a Draconian imposition.
"We have managed to protect the services we provide, but the budget relies heavily on Mr Swinney's promise to reform council tax.
"These savings are unsustainable in the longer term.
"We will face tougher times if the system is not reviewed, but cutting services will absolutely be our last resort."
During yesterday afternoon's summit, the administration group was forced into a U-turn on plans to withdraw £16,000 from Citizens Advice Bureau funding.
And amid public resistance to plans to increase the price of school dinners by 20%, it agreed to restrict the rise to 5%.
Meanwhile, SNP members blocked the ruling group's efforts to axe a £60,000 parking review in Elgin by voting that it remain in place – depriving council bosses of the two-thirds majority required to advance plans for its abandonment.
The opposition group presented a budget it said could achieve £3million more in efficiency savings than the plans tabled by the administration.
However, ruling members rubbished the Nationalists' suggestions during the meeting.
They said plans to save £820,000 from non-frontline social care could cripple the service.
Mr Cree said: "This is woolly thinking of the worst order I have seen in my time in the council.
"These figures seem to have been plucked out of the ether."
However, Douglas Ross, who sits as a lone Conservative councillor outwith the ruling group, pledged to support the SNP's alternative plans.
SNP group leader Gary Coull said last night authority leaders needed to adopt more radical ideas to help the council regain its financial footing.
He said: "What we saw from them was a poor excuse for a budget, with barely an original thought despite members having had months to work on it.
"The SNP put forward an alternative budget that looked beyond the same old cuts that are unsustainable.
"I sincerely hope that the council will take notice of those alternatives, which we believe are proportionate and fair.
"Unless the council's leading group actually starts to lead, then I fear they will take the authority over the edge of a financial cliff."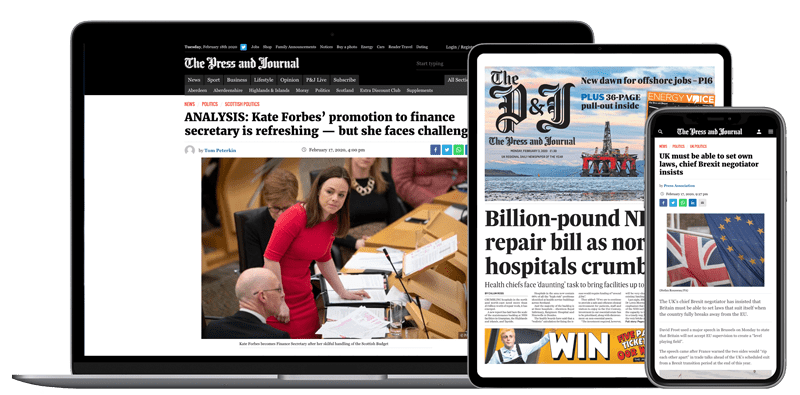 Help support quality local journalism … become a digital subscriber to The Press and Journal
For as little as £5.99 a month you can access all of our content, including Premium articles.
Subscribe