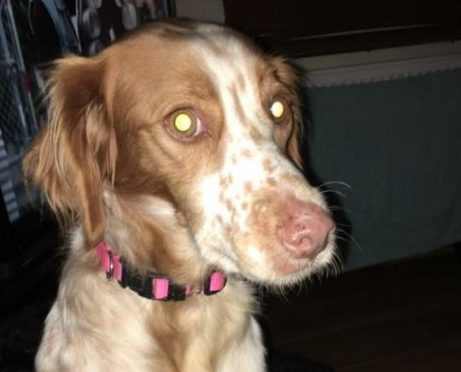 Psychics have been called in to help find missing Molly the Spanish spaniel who was last seen in a north-east forest.
A fresh search for the loveable pooch is being held on February 27 after Molly went missing at the end of November.
She was last seen a few weeks ago in Lossiemouth Forest, with psychics, helping the search team locate areas where Molly's fur has been found and remains of prey.
A morning search will be held at 11.30am at Lossiemouth Cemetery with an evening session at 7pm.
Anyone wanting help  contact Scott Fiske on 07570979050 or alternatively look for the Find Molly page on Facebook.