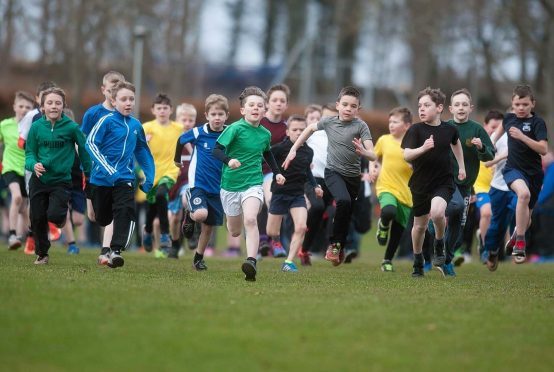 Nearly 250 youngsters from 20 schools across Moray gathered yesterday for an annual cross country event.
The Primary Schools Cross Country Championships was held within the grounds of Gordonstoun, with a total of 240 pupils taking part.
Two boys and girls were selected to take part from primary five, six and seven, and their finishing times were added together to get a winner from each year group.
After taking part in a warm up, the youngest group stepped up to the finishing line and got under way.
Five minutes later the next group got started and after another five minute break the last group entered the race.
More than 100 parents cheered the group on from the sidelines, and watched on in delight as the youngsters set off from the junior school and ran through the estate's woodland.
The winners on the day were Bishopmill Primary in primary five, Applegrove Primary in primary six and West End Primary in
primary seven.
After the last runners crossed the finishing line, they gathered back at the junior school where the top three teams in each year were presented with a medal.
More schools have opted to take part each year and the race is now widely recognised as a great community event.
Gordonstoun principal Simon Reid said the atmosphere was "amazing" on the 10th outing.
He said: "This year we celebrate 10 years of hosting the Primary Schools Cross Country Championships.
"We were delighted by the number of parents who came to watch and it was lovely to see so many children from all over
Moray competing in such a friendly and supportive atmosphere."