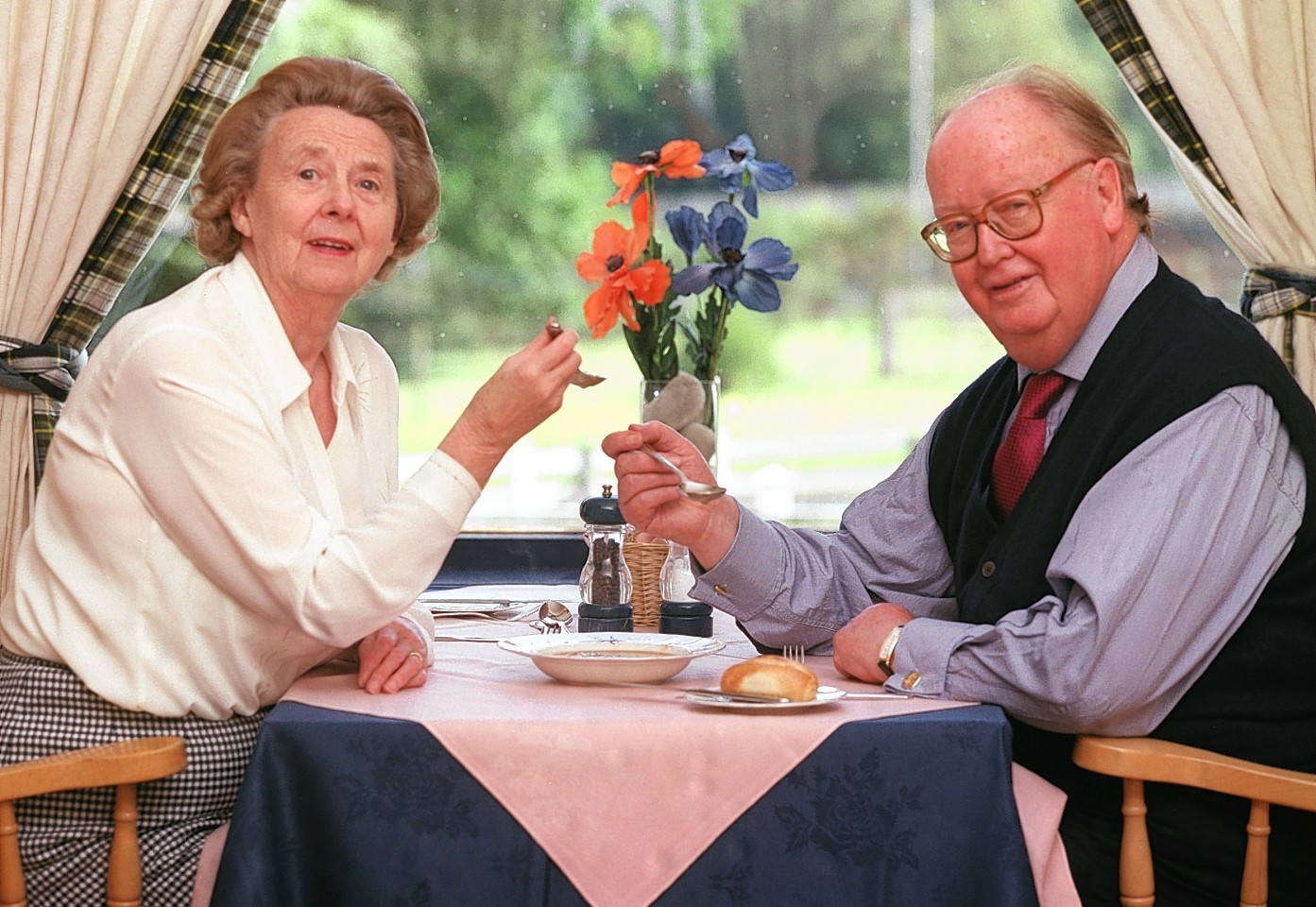 Moray businessman Gordon Baxter has left tens of thousands of pounds to local charities in his will.
The former head of the world-famous Baxters food company has ensured causes close to his heart will benefit to the tune of almost £200,000.
The recipients include Gordon Chapel in Fochabers, sited close to the headquarters of his business, which received £15,000 to be used for work in the community.
The Rev Frances Forshaw, the priest of the chapel, said the final generous gesture was typical of the man.
"Gordon was a larger-than-life character who loved meeting people," he said.
"He had a host of mementoes and anecdotes from all the places he had been and the famous people he had met, but he was also a very community-orientated man.
"He attended the chapel here in Fochabers as often as he could and always took a great interest in what went on here. In the past he held a number of offices in the vestry.
"This is a very generous donation. We still have to decide on which project it will be used but it will come in very useful."
Mr Baxter's love of sport was reflected in his gift of £15,000 to Fochabers Cricket Club, which he captained many years ago.
He was a good friend of several professional cricketers, including former England batsman Allan Lamb, who recorded a warm tribute which was read out at his memorial service.
Mike Fox, the club's cricket manager, said: "Gordon was an absolutely great guy. He travelled the world to watch international games but was always really keen to come to matches in the village."
Mr Baxter, who died last year aged 95, also left £10,000 to the Baxters Angling Club and another £10,000 to Elgin Museum.
Janet Trythall, the vice-president of the museum, said: "Gordon was always a really good friend to us and was on the board of directors for a while.
"His support was one of the reasons we felt confident enough to make entry into the museum free."
Chris Sugden is from the Burn of Fochabers Woodlands Trust, which was left £20,000.
He said: "Gordon wanted future generations of children to gain the same enjoyment from the burn and the woodland strip that he had as a child.
"He was instrumental in setting up the trust in 2004 and always took a keen interest in our work, but was also very happy to let new generations decide on the way forward.
"This legacy will allow the trust to continue to bring his vision into reality."
Bellie Churchyard on the outskirts of Fochabers received £15,000 for its maintenance and upkeep, while Napier University in Edinburgh was given £10,000.
The school of medicine at the University of Aberdeen was the largest single beneficiary, receiving £100,000 for research into heart and lung diseases.
Mr Baxter's total legacy totalled over £2million, the majority of which went to members of his family.
When he joined the family business just after the war it had an annual turnover of £40,000 and only 11 staff.
Today it is one of the best known in Scotland, employing more than a thousand people, and is worth more than £125million.