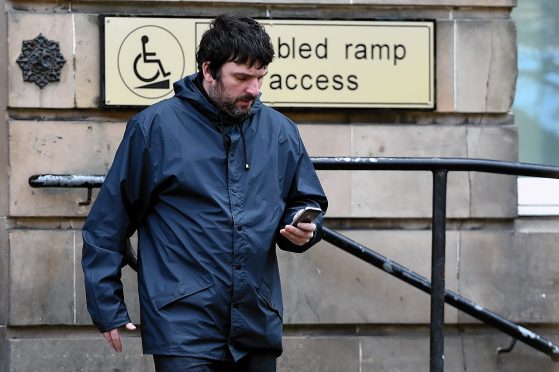 A kitchen worker who assaulted a rival with a frying pan has been ordered to pay his victim £750 in compensation.
Scott Graham, 43, became angry when he came home from a long shift and discovered a party taking place in his shared flat at 39 The Square in Tomintoul.
His mood worsened when he realised that a reveller had removed a chair from his bedroom during the evening.
He subsequently "wrestled" with Stuart Bailey, and permanently disfigured him by smashing a glass cafetiere over his head and striking him with a frying pan.
A doctor later confirmed there would be lasting scars.
Graham admitted the charges when he appeared before Elgin Sheriff Court last month, and returned for sentencing yesterday.
Although Graham was working in a restaurant in Tomintoul at the time of the attack, on May 21 last year, he has since found new employment at a hotel in Cambridge.
However, the accused's family home is 176D Fairley Road in Clydebank, and his solicitor Robert Cruickshank said an unpaid work order would prove a logistical problem for his client.
Mr Cruickshank added: "He is a hard-working family man, and, during this scuffle, he reached out and grabbed a few items that were to hand. There was no premeditation."
Sheriff Olga Pasportnikov ruled that Graham had sealed his own fate by using two kitchen implements in the assault.
She said: "This was a very serious matter, the accused struck the man with a cafetiere which broke and then picked up a frying pan.
"Had the incident stopped with the cafetiere, I may have dealt with this by imposing a fine.
"The fact he picked up another appliance after that dissuades me from doing that."
As well as having to pay Mr Bailey £750, Graham was ordered to carry out 220 hours of unpaid work over the next year.