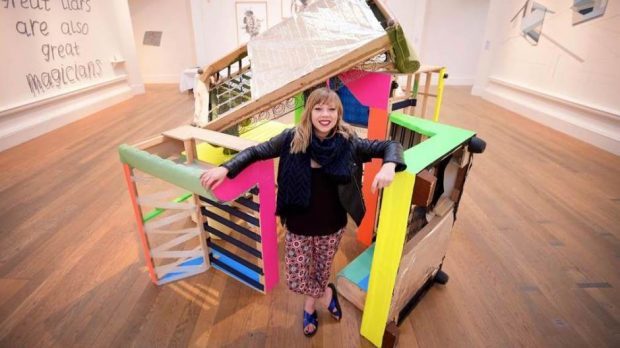 The winner of one of Scotland's largest art prizes has been named by a Dufftown distillery.
The Glenfiddich Residency Award – which is worth £10,000 – has been given to artist Emily Binks who produces vivid sculptures from abandoned furniture found on the streets of Edinburgh.
A panel of judges chose the winner of the prestigious prize from the artists on display at the Royal Scottish Academy's New Contemporaries exhibition which opens to the public in Edinburgh today.
The judges were impressed by Miss Binks' creation, a shelter made from discarded sofas which were rescued from the streets of the capital.
The residency gives her the opportunity to join contemporary artists from around the world in Dufftown this summer.
Andy Fairgrieve, co-ordinator of the Glenfiddich Artists in Residence scheme, said: "The encouragement of fresh talent is one of the residency programme's main objectives and we are proud to be involved with the RSA New Contemporaries exhibition."
He said that choosing a single winner from the "fantastic array of new talent" was a difficult task, but added Miss Binks was a "very worthwhile addition" to the residency lineup.
He added: "Her sculptural assemblage invokes a basic fundamental of the human condition: from building dens as children to setting up homes as independent adults, we can all relate to the creation of a place to shelter and a sense of belonging."
The company's Artists in Residence programme, launched in 2002, is one of the largest privately-funded artist residency programme in the UK with a total budget of £130,000.
During the three-month residency, artists are provided with a house and studio, a monthly stipend and a significant budget to create new work, which is exhibited in Glenfiddich's on-site art gallery.
Originally from West Yorkshire, Miss Binks graduated with a BA in Sculpture from Edinburgh College of Art last year.
She described her work as combining her interests as an artist with her love of the outdoors and said: "Recently, my art practice and personal interests have been becoming more and more intertwined.
"I have been re-homing discarded pieces of furniture from around Edinburgh, then combining that with my experiences of being a Scout leader and my knowledge of survival skills."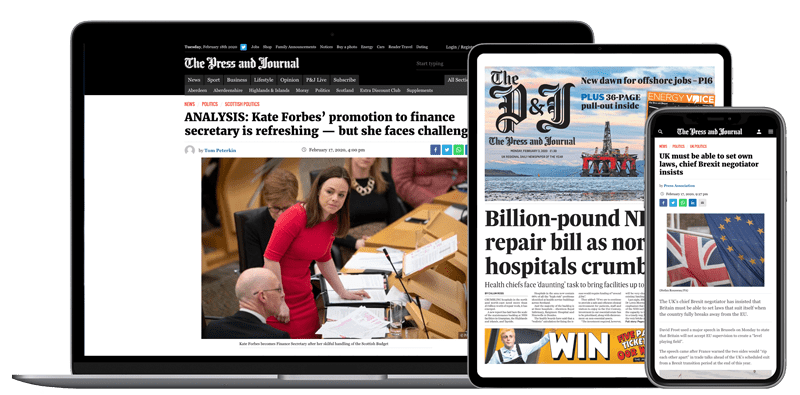 Help support quality local journalism … become a digital subscriber to The Press and Journal
For as little as £5.99 a month you can access all of our content, including Premium articles.
Subscribe