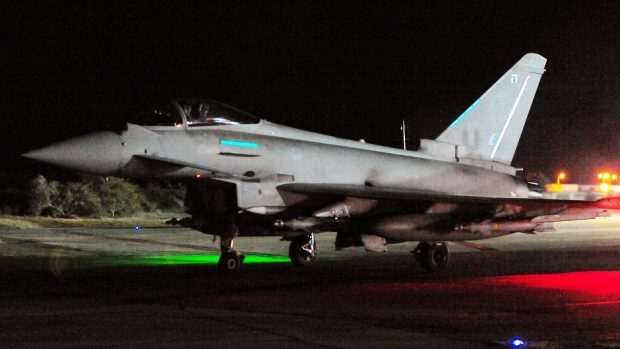 RAF Lossiemouth top guns have intensified their efforts to bring down the so-called Islamic State terrorist group in Iraq and Syria.
Six Eurofighter Typhoon jets were deployed from the Moray airfield to take part in escalating conflict in the Middle East last December.
Yesterday, the officer in command of the RAF's Typhoon fleet detailed their success as he toured the Cyprus airbase Lossiemouth personnel have called home since then.
Air Commodore Ian Duguid said crews had drastically ramped up their activities over recent weeks.
He added: "Since the Typhoon force deployed here, we have more than doubled the number of daily missions we are contributing to the coalition against Daesh.
"That means there is a greater choice and greater flexibility for operational commanders, and it has allowed them to surge the aircraft in a way that delivers a greater punch in support of the fight against Daesh."
Air Commodore Duguid said the increasing tempo of operations did not faze the highly skilled Typhoon pilots.
"This is exactly what they have been trained for, both at home and on exercises overseas", he said.
"All in all, the pilots are doing an excellent job.
"But this is a demanding operation, there is no doubting the complexity behind it."
He added that the advanced combat jets were equipped with the new software which allowed them to guide missiles towards their targets with pinpoint accuracy.
Within hours of a controversial House of Commons vote at the start of December, the Eurofighter Typhoon jets and 100 ground crew personnel took flight from RAF Lossiemouth.
The Air Commodore heaped praise on the pilots who completed bombing raids on IS targets in Syria shortly after arriving in Cyprus.
He said: "That mission was undertaken within 12 hours of the Typhoon force arriving from the UK.
"That first mission was a very demanding one, but it was executed very effectively.
"The forces achieved an incredible feat in deploying so quickly."
During the operation, the fighter jets completed a series of tactical strikes on IS-controlled oil fields at Omar, in the eastern part of Syria.
The Tornado and Typhoon jets targeted Paveway IV guided bombs at wellheads, in an effort calculated to cut off the terror group's oil revenue at the source.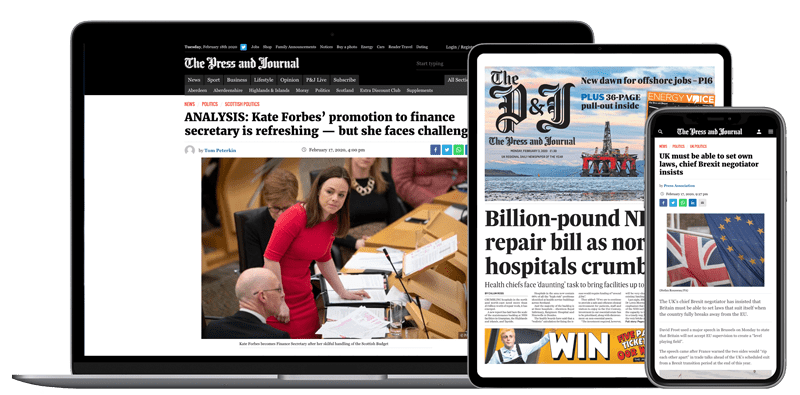 Help support quality local journalism … become a digital subscriber to The Press and Journal
For as little as £5.99 a month you can access all of our content, including Premium articles.
Subscribe