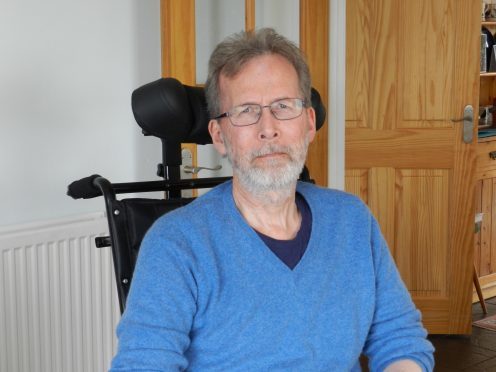 Multiple sclerosis sufferers in Moray are leading a campaign to get better access to NHS services in rural areas.
Members of the region's MS support group not well enough to travel to Aberdeen have described feeling "abandoned" by consultants.
They have suggested video appointments and travelling clinics to improve access to neurology services in Moray.
Forres resident Alan Beevers said: "This could mean the difference of having an appointment and not having an appointment.
"If a video conferencing facility was in place in an accessible location near their home, some individuals would be able to speak with specialists about their health concerns, some for the first time in years.
"In my opinion, MS has a low profile and I am glad that the MS Society is making noise and standing up for us in terms of access to better care, more treatments and urging the government to take notice."
The group's calls come during MS Awareness Week, which runs until Sunday.
MS Society Scotland is working with the NHS in Elgin and Aberdeen to investigate how Moray residents can get appointments easier.
One Elgin woman, who suffers from the condition, said: "I feel completely abandoned by services.
"My neurological and rehab consultants are based in Aberdeen, and I haven't seen either for many years because I can't manage the 80-mile journey.
"If all the services I needed were available nearer to where I live it would help me manage my MS better and greatly improve the quality of my life."
MS affects over 11,000 people in Scotland and can lead to sight loss, pain and disability. Symptoms can strike over the course of a day and typically affects people in their 20s or 30s.
A spokeswoman for NHS Grampian appreciated that travelling to Aberdeen was difficult for some patients.
She said: "We are committed to offering care and treatment as close to home as appropriate and practically possible. However, there are occasions when the most appropriate venue is Aberdeen Royal Infirmary.
"When remote and rural issues arise with a lack of public transport and other personal circumstances then the Scottish Ambulance Service can be used to assist patients."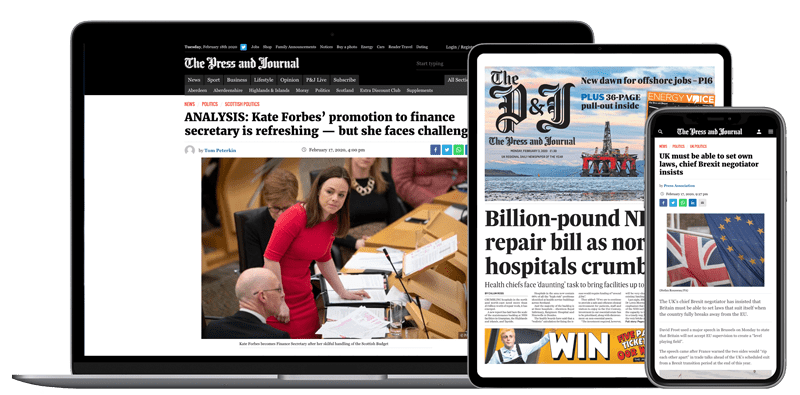 Help support quality local journalism … become a digital subscriber to The Press and Journal
For as little as £5.99 a month you can access all of our content, including Premium articles.
Subscribe