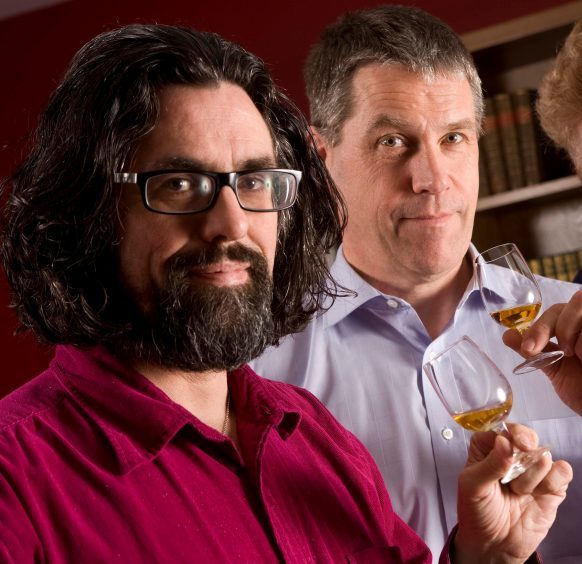 A master distiller and whisky writer are getting together for an afternoon of tastings and stories.
Dave Broom has written 12 books about Scotland's national drink, and last year launched a website to educate people around the globe about what makes a good dram.
Glenlivet master distiller Alan Winchester has been in the industry for over 40 years, starting as a summer tour guide at Glenfarclas when he was 16.
The duo have now teamed up for a laid-back conversation over a dram as part of the Spirit of Speyside Whisky Festival.
Mr Broom said: "You can do a tasting in a very formulised way, where you reach a conclusion in a slow and steady fashion, and that's a very valid approach to some tastings.
"For one such as this we didn't want to over-prepare for fear we might lose a degree of spontaneity. We want there to be unpredictable elements, and for the whisky to dictate how we get from point A to point B."
During the event audience members will get to sample whisky from casks dating back to 1959.
Mr Winchester intends to share stories about how distilling has evolved over the last 50 years.
He said: "I've done a lot of different events with Dave over the years, on top of mountains and on the edge of lochs, so this will be something a bit more laid back than what we are used to and we're looking forward to sharing the different cask styles.
"I really enjoy taking part in events like this because it means I get to meet with and talk to whisky drinkers, the people who go out and buy the Glenlivet."
The pair will appear at The Glenlivet Over the Decades at the Glenlivet Distillery on Saturday, from 2.30pm.