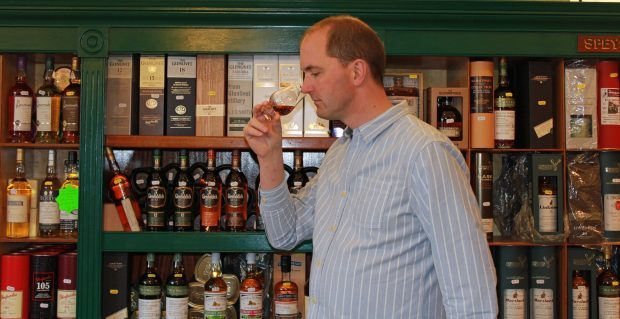 Moray will raise a glass to celebrate Scotland's national drink this week with a packed programme of events.
The annual Spirit of Speyside Whisky Festival is one of the largest extravaganzas in the world dedicated to drams with over 500 events spread over five days.
Celebrations including whisky ice cream tastings, ceilidhs held on a train carriage and lessons on how to blend whisky.
Events will be centred in Dufftown, the malt whisky capital of the world, but are also planned across the rest of Moray, including in Elgin, Keith and Forres.
Festival manager Pery Zakeri said he was amazed at how creative locals in Dufftown are for the five-day event.
He said: "Just when you think they've done everything possible, they'll come up with something completely new.
"The really great thing is how the community gets behind the event, and that's important to us as a festival because it all helps to give visitors such an authentic experience.
"They can come and meet the people who actually produce the whisky they drink, and then visit the towns and villages and meet the locals for whom whisky is not just a product, it's their lifeblood."
On Sunday, Dufftown will hosts its annual whisky street festival.
During the afternoon there is also a 10K race between distilleries, as well as barrel racing and whisky cocktails.
Every year the town produces enough alcohol for 140 million bottles of whisky.
Mike Lord, owner of The Whisky Shop in Dufftown, holds special events during the festival.
He said: "Breathing all that angelic air is probably why each year we come up with so many different events from the norm for the Spirit of Speyside Whisky Festival.
"Whether it's finding the best malts to go with a bacon roll or an in-depth tasting on the influence of different woods on the maturation of whisky we have it all. We try and make whisky fun and informative for everyone."
Live music, food and distillery tours feature on the programme. Tickets for the events can be bought online at www.spiritofspeyside.com