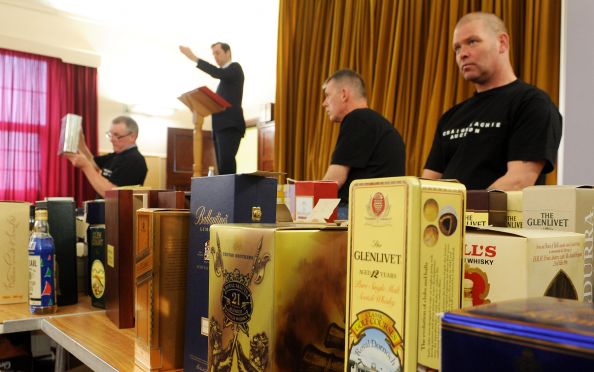 Rare and expensive whiskies are going under the hammer tomorrow to raise money for a Moray village.
Craigellachie's annual auction draws bids from all over the world, with more than 100 people also flocking to the village hall
to place their offers.
Some of the star lots this year include a specially bottled 36-year-old Japanese whisky, and a 1979 Macallan Gran Reserva with paperwork and presentation box.
The sale raised nearly £5,000 last year and was topped up to £15,000 by the Robertson Trust. The money is used to maintain community assets, such as the village hall, tennis courts and play park.
Village council member Jane Tweedie said this year's sale had plenty to offer.
"We have some very rare ones this year. Some have been valued at over £2,000.
"There are some from Glenfiddich that are perfumes, you can't sell them as whiskies.
"We have had some international interest as well. Telephone bidders have registered there interest to bid on specific bottles so there is already competition."
It is the fourth time the village council has organised the sale, which coincides with the Spirit of Speyside Whisky Festival.
Mrs Tweedie added: "We get a big mix of people that come every year. A lot of people are looking for some really good whiskies that they won't get anywhere else.
"There is always something for everyone though. Some of the bottles will go for only £10."
Most of the village council's annual budget comes from whisky going under the hammer.
Member Laura Strathdee said: "This would be the biggest fundraising event that we have got. It's a proper auction, it's got the atmosphere and is always standing-room-only. There was more than 100 people there last year.
"I bought something last year too, it's hard not to when it gets going."
Craigellachie Village Hall will be open for viewings from noon tomorrow, with the auction due to being at 2pm.
Bidder registration forms are available online at www.craigellachie.org.uk and must be e-mailed to jane@craig515.plus.com before 9pm tonight.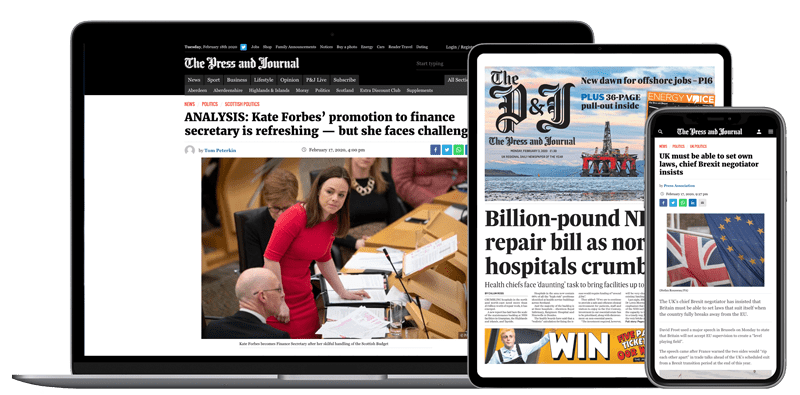 Help support quality local journalism … become a digital subscriber to The Press and Journal
For as little as £5.99 a month you can access all of our content, including Premium articles.
Subscribe