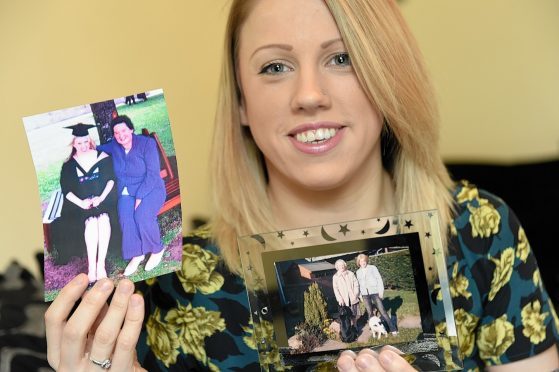 A Moray woman has raised hundreds of pounds through a charity ceilidh – after losing both her mum and granny to cancer within weeks of each other.
Claire-Gillian Watt was 22 when her mum Agnes Watt and granny Lily Finlay died in 2011.
After staging personal fundraisers in the past, she decided to hold a public celebration of the lives of both women to mark the fifth anniversary of her mum's death at the weekend.
The 27-year-old rallied friends and family for an evening of music, dancing and reminiscing at the Royal British Legion Hall in Keith.
The former Keith Grammar School pupil, who now works as a music teacher in Aberdeen, raised £770 for Cancer Research UK through various raffles and fundraising drives.
But she is still waiting for some last-minute donations to come in which will boost the total.
Miss Watt said there was an upbeat atmosphere as the crowds paid tribute to both women by sharing some of their favourite tales about them.
She added: "My mum was really sociable and outgoing, and a family friend told me that was the sort of night she would have absolutely loved.
"There were a lot of people who knew my granny too, and one man who had helped build her house.
"The night was really successful, it was a very fitting tribute."
Miss Watt's mum was originally diagnosed with breast cancer in 2004, and battled the illness at various times for seven years before it spread to her liver and bone marrow. She died aged 55.
Around the time Mrs Watt's condition began to worsen, her own mother was diagnosed with a fast-acting form of cancer which affected her blood but was never formally diagnosed.
Miss Watt says she was "very close" to her granny, who was 83 when she died at the start of 2011.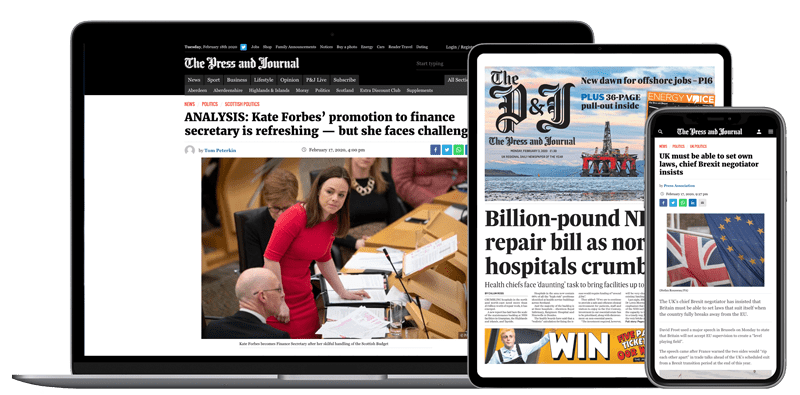 Help support quality local journalism … become a digital subscriber to The Press and Journal
For as little as £5.99 a month you can access all of our content, including Premium articles.
Subscribe