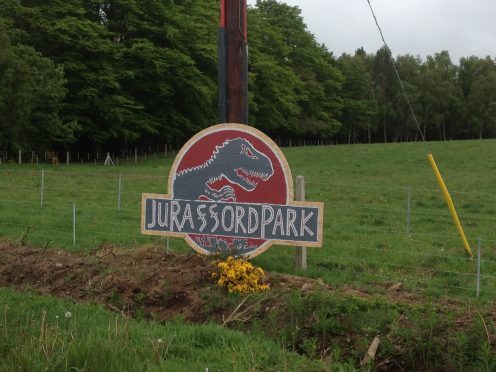 It may not be enough to hold back Velociraptors but a sign has appeared near a Moray village making light of a barbed wire fence.
A stylised version of the Jurassic Park logo has appeared on the outskirts of Rafford, describing the area as "Jurafford Park".
With no dinosaurs in sight locals believe the sign, which was removed within hours of appearing, refers to a fence that was recently put up.
Before it was taken down, one driver took a picture of it and joked to their children it had been put up to keep out dinosaurs.
Yesterday residents had no idea who the anonymous artist who created the movie tribute is.
Finderne Community Council chairman Brian Higgs was amused by the sign but saw a serious message behind it.
He said: "It has been quite an emotional issue. There are a lot of footpaths which people have used for many years to walk their dogs through the woods.
"Access to the footpaths and the freedom to roam has been reduced with the erection of the fence.
"What I would like to see is an amicable solution for everyone because it has been an emotive subject on all sides so far."
Mr Higgs said discussions were taking place between Moray Council and the landowner about the fence.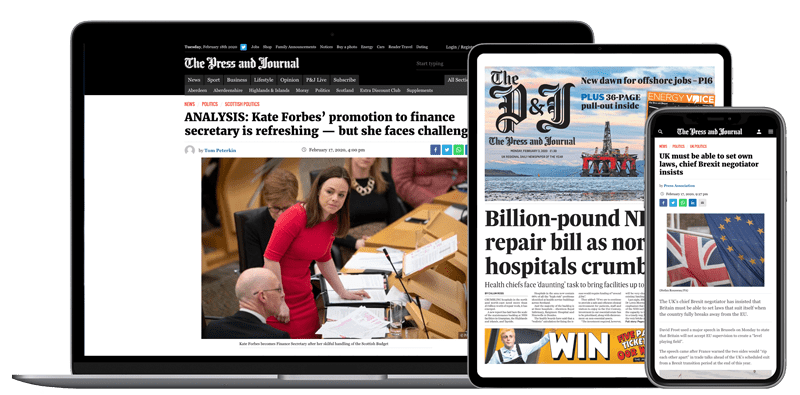 Help support quality local journalism … become a digital subscriber to The Press and Journal
For as little as £5.99 a month you can access all of our content, including Premium articles.
Subscribe