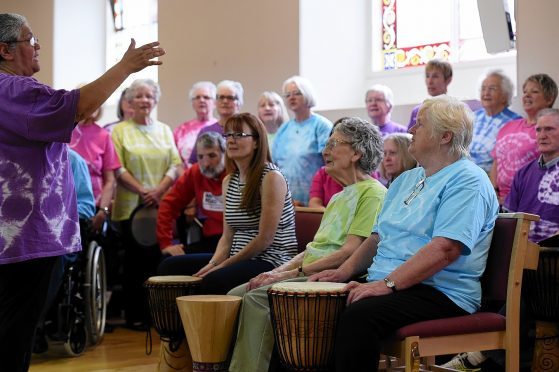 The interior of a centuries-old Moray landmark echoed with song yesterday as an amateur choir recorded a music video to accompany a tune they wrote.
The Joyful Noise group comprises of singers from across the region, aged 60 and above, who keep busy by getting together for regular vocal sessions.
Recently, the group has been helping users of a mental health recovery service by employing music as a form of therapy.
During the meetings, Joyful Noise joined forces with some residents who are battling mental health problems to write a song about their struggles.
The choir gathered at Elgin's St Giles Church yesterday for a boisterous performance of the song, entitled Light at the End of the Tunnel.
Around 30 members, ranging from 60 to 94 in age, took part.
Some banged out samba rhythms on African Kenkeni and djembe drums.
Organiser Carol Mason-Corkery, who wrote the music, said: "We have been doing workshops with the Moray Anchor Project, which helps people with mental health problems.
"The sessions were based around singing and music, and we hit on this idea of writing music about some of their feelings.
"We hope that the song will help people in mental health recovery, and that the video can be shared among other charities and groups."
The project was funded by a Moray Council grant, which Joyful Noise received last year in order to carry out work in the community.
Former army sergeant Nicholas Winton was one of the Moray Anchor Project users who helped pen the moving song.
Mr Winton, who served in Egypt and Germany, attended the recording yesterday and looked on with pride as members sang some of his poignant lyrics.
Forres filmmaker Ianto Moore was involved in the project, and the DVD will be launched with a premiere screening in Elgin next month.
Joyful Noise was formed in 2013 to give the region's older residents the chance to socialise and develop a new hobby.
Mrs Mason-Corkery added: "The members have really come on over the years, and have performed at a lot of different local events and functions."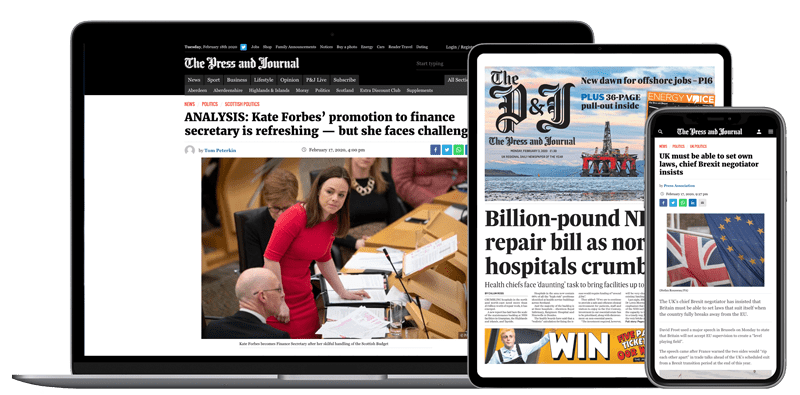 Help support quality local journalism … become a digital subscriber to The Press and Journal
For as little as £5.99 a month you can access all of our content, including Premium articles.
Subscribe