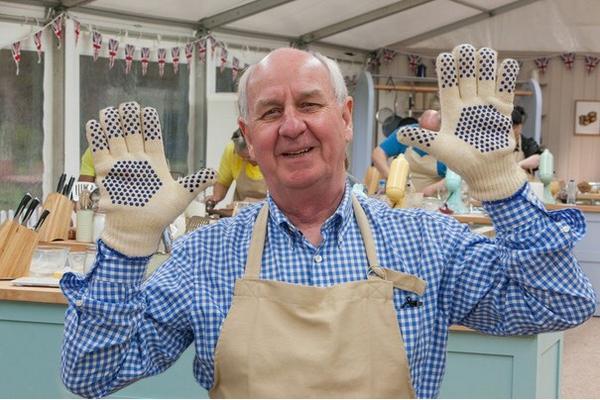 Great British Bake Off star Norman Calder says his newly-published life story will offer fans of the show a delicious insight into its inner workings.
Mr Calder won a legion of fans with his tasty, but unpretentious bakes, when he participated in the popular TV contest in 2014.
He advanced to the fifth week of the competition, and, after leaving the show's famous tent, announced plans to document the whole experience as part of an autobiography.
The book, "A Taste of Norman's Life: Recipes and Stories from Norman Calder", has now been released online.
The author declared that writing his life story had always been an ambition and he had begun work on it before he even entered the Bake Off.
He added: "This is something I have always planned to do, if only for the next generation of my family.
"I've always been curious about what my granddad and great granddad's lives were like, and I wanted to leave something behind."
He said: "The Greek philosopher, Pythagoras, said every man should do four things for the next generation – build a house, plant a tree, father a son and write a book.
"And now I've done all four of those things."
The 67-year-old, who is from Portknockie but now lives in neighbouring Buckie, spent much of his working life in the merchant navy.
His book documents the "trials and tribulations" of his years at sea before laying bare the details of his foray into television.
Mr Calder explained: "I think a lot of people will be intrigued to get a glimpse behind the scenes of the Great British Bake Off."
The book combines some of Mr Calder's most treasured recipes along with stories from his eventful life.
He has featured examples of some of his favourite dishes at the end of each chapter, often relating to the events contained in that section of the book.
And Mr Calder has made sure to include instructions on how to create the butter biscuits that earned him a handshake from hard taskmaster Bake Off judge, Paul Hollywood.
The autobiography has only been released digitally for now, and can be purchased for Kindle devices, but Mr Calder hopes it can secure a physical release if it proves popular.