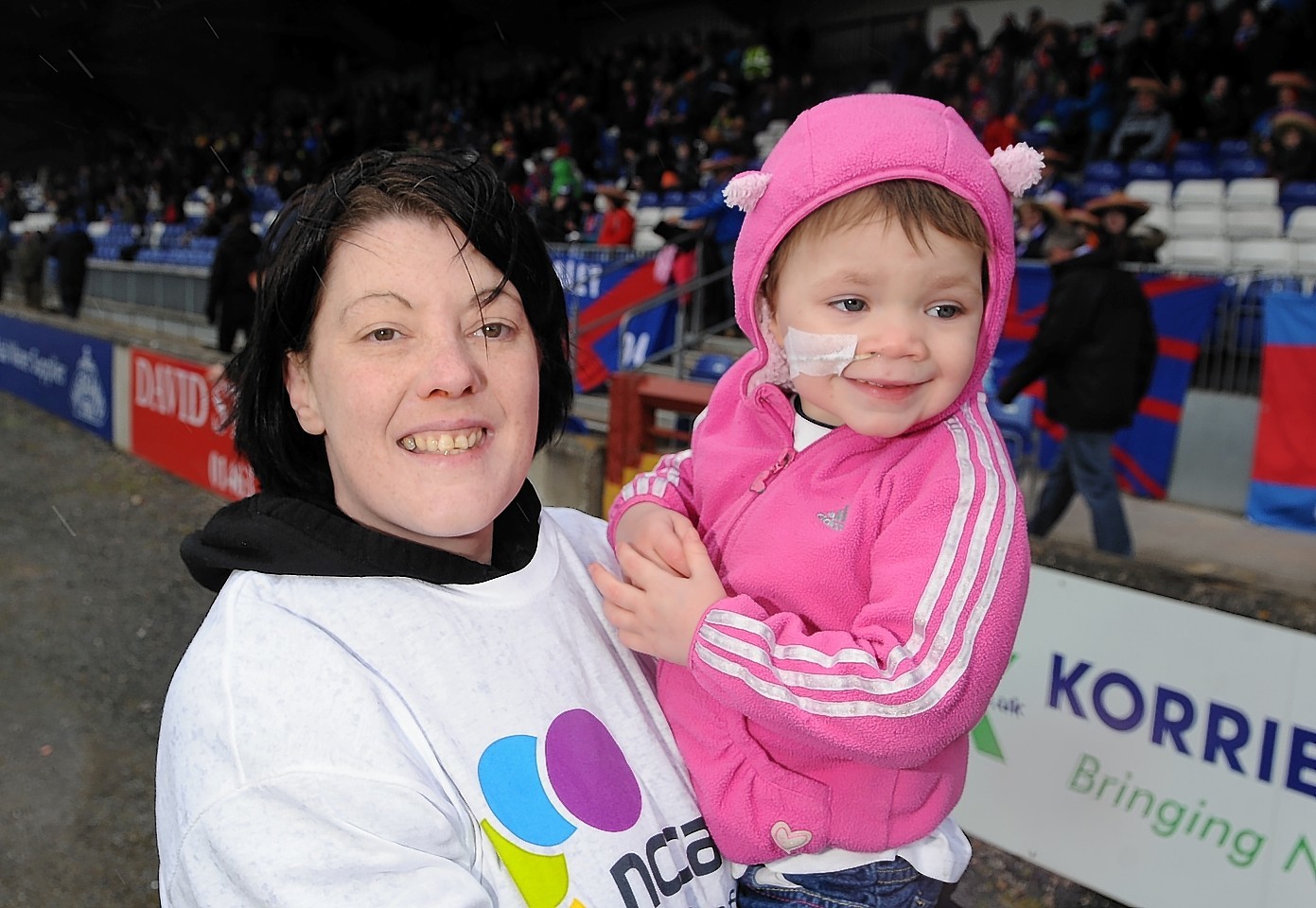 A Moray youngster whose battle with cancer sparked a huge fundraising campaign is facing a fresh fight against the disease.
Eileidh Paterson was first diagnosed with high-risk neuroblastoma, an aggressive form of childhood cancer, two years ago.
The Forres four-year-old conquered the condition last summer, after months of intensive therapy.
As Eileidh's treatment drew to a close, kind-hearted residents from Moray and beyond amassed more than £125,000 so that she could take part in a drugs programme in America aimed at reducing the risk of the cancer returning.
High-risk neuroblastoma has a relapse rate of between 50% and 60%, but experts had said the course Eilidh has been participating in abroad had shown "very encouraging" signs of redressing that.
But, the youngster's doctors have now delivered the "devastating" news that Eileidh's cancer has returned.
The youngster had been set to travel to the Helen DeVos Children's Hospital, in Michigan, next month for another round of preventative medication.
The trip has now been cancelled however, and she will instead begin a chemotherapy course next week.
Eileidh's mum, Gail Paterson, took to social media over the weekend to reveal the upsetting news.
Posting on the Eileidh's Journey Facebook page, she said that the illness had been detected during a recent checkup.
She said: "Eileidh had her routine MRI scan on Tuesday and I received a call from the hospital on Wednesday, saying her doctor wanted to see us.
"The MRI scan showed that she has a tumour in the left hand side of her jaw, the same place as it was last time.
"We are heartbroken at the news but we know that Eileidh will face this head on and fight it with everything she's got."
Ms Paterson added that her family was "staying as positive as we can".
Eileidh will now undergo scans to determine whether the cancer has spread elsewhere in her body.
Since Eileidh's original diagnosis, her mum has been actively raising awareness of childhood cancer among parents.
Last month, Australian singer Amelie Bottrill released a song dedicated to Eileidh.
Miss Bottrill, who records under the name of Frank Loves Joan, said she was inspired by the plucky youngster's courage.
The song is called Puddles, as an affectionate nod to Eileidh's fondness for splashing about in them.
The song, which is accompanied by a montage of images compiled by Ms Paterson, has now been viewed more than 8,000 times online.