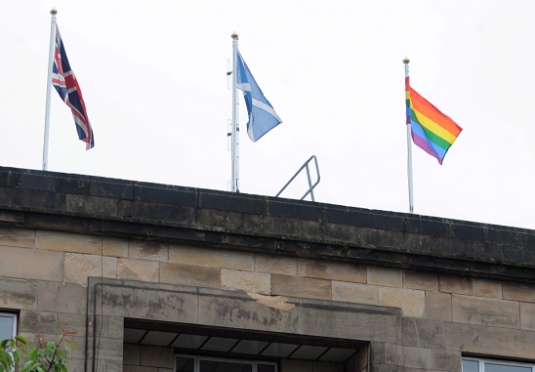 The rainbow flag flew for the first time over Moray Council's headquarters yesterday in tribute to the victims of the Orlando nightclub massacre.
The pride symbol was hoisted in Elgin next to the Saltire and Union flag to show solidarity with the 49 victims in Florida.
It had been intended to fly the flag next week to mark international pride month at the request of Sean Morton, the only openly gay member of Moray Council.
But given the tragic shooting, the local authority decided to fly the flag earlier to show its support.
Mr Morton said: "Given the tragic events in Orlando, it is only right that we fly the flag earlier to show our solidarity.
"So many innocents had their lives snatched from them. They were attacked because of who they loved and simply for loving."
The flag will continue to fly in Elgin until the fourth anniversary of same-sex marriage being legalised in Scotland next month.
Moray MP Angus Robertson added: "The attack in Orlando was utterly horrific and an unimaginable horror for the victims and everyone close to them.
"The flying of the rainbow flag in Moray marks our solidarity with those affected by this terrible act."