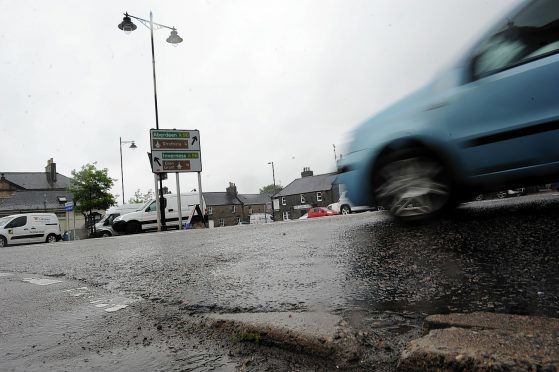 Furious Keith residents have urged the police to take a tougher stance on boy racers who have been thundering around residential areas in souped-up cars.
Pensioners who live on the town's Regent Street claim that anti-social youngsters refer to an area around Fife-Keith as "the circuit".
The long-suffering residents said they have had to tolerate "years of disturbed nights", caused by the noise of youngsters wilfully exceeding the speed limit.
One man, who asked to remain anonymous for fear of reprisals, called on the police to clamp down on the practice.
He added: "This has been going on for about three years now, and it's getting way out of hand.
"The young guys all call the area around Regent Street 'the circuit', and the noise keeps folk awake until 2am or later on the weekends.
"I know the police have been trying to deal with the problem, but nothing seems to stop this carry on.
"Officers need to start catching and prosecuting these people, what's needed is tougher punishment."
The Regent Street resident also suggested that speed cameras should be installed on some sections of the affected roads.
He added: "They can't get away with this anti-social behaviour."
His neighbours claimed that young drivers regularly arrived on the streets of Keith from Elgin and Buckie to test out their motors.
Another exasperated resident said she regularly suffered sleepless nights due to the din from outside.
She explained: "They race from Fife-Keith Square to Keith Square, revving their engines all the way.
"I have a terrible time getting to sleep, I have to try covering my head with my quilt."
Police confirmed they were involved in an ongoing operation to tackle anti-social driving across the region, and encouraged people with concerns about speeding to report them at the time of the alleged offences.
A spokeswoman added: "With things like this, it is especially important people call in at the time it is happening."
Residents in Elgin have raised similar concerns about young motorists making their lives a misery.
One Murdochs Wynd local said he had to wear ear plugs to sleep at night, and police responded they were carrying out extra patrols in the area.