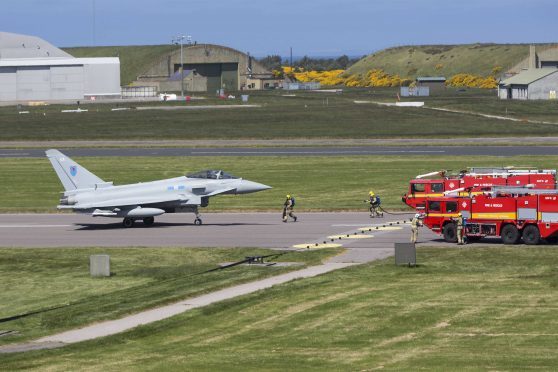 Typhoon jets have returned to Kinloss for the first time since the RAF base closed five years ago.
The military planes from 1 (Fighter) Squadron landed at the Moray runway, which is now an army barracks, to test how crews will respond there.
The former air base is still a relief landing ground for aircraft that have to be diverted from RAF Lossiemouth.
Squadron Leader Rob Coffey coordinated the flights and was pleased with the reaction from the teams involved in the test landing.
He said: "As we had not had to use Kinloss for a real Typhoon diversion, since its inception as a Relief Landing Ground, we planned this exercise in order to practice our procedures and aircraft recovery actions.
"The exercise was an opportunity for the fire section, in particular, to practice their actions after the use of the Runway Hydraulic Arrestor Gear, alongside ground engineering personnel, and also for dealing with an aircraft with hot brakes.
"All our procedures worked well and the exercise provided excellent training for the RAF personnel, based at Kinloss, as well as the Typhoon crews at RAF Lossiemouth."
Tornado jets have already used the landing strip since it was transferred to the army. The exercise at the barracks will need to be repeated in the future to ensure that current procedures remain fit for purpose.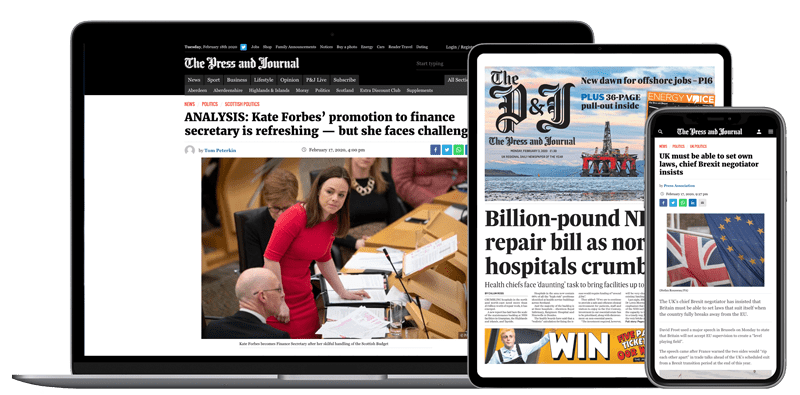 Help support quality local journalism … become a digital subscriber to The Press and Journal
For as little as £5.99 a month you can access all of our content, including Premium articles.
Subscribe