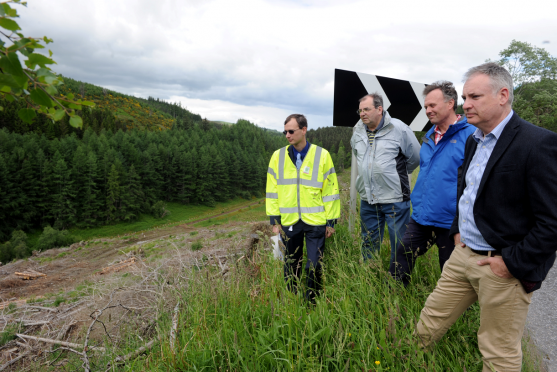 A Moray campaigner has warned it's only a matter of time before somebody is killed unless a crash barrier is built on an isolated rural road.
Dufftown residents met council staff and MSP Richard Lochhead yesterday at the sharp bend on the B9014 at Parkmore Brae.
Less than a metre from the roadside, there is a sharp 60ft drop on to a heritage railway, which has sparked fears it is an accident waiting to happen unless the issue is addressed.
Dufftown and District Community Council secretary George Tulloch said: "It would be an absolute tragedy if a car was to fall down the slope. There is nothing there to stop them.
"What's the price of a life? You could be looking at a fatality because, if a car does go over the edge, then they might not be found for days."
More than 500 people have signed a petition calling for a crash barrier to prevent vehicles from falling off the edge if there is an accident.
Previously, trees lined the outside of the bend but have since been removed by commercial felling, exposing the scale of the drop.
During the meeting, council staff explained that risk assessments had been carried out on the road, but it was decided a barrier was not necessary.
Mr Tulloch said: "The council are effectively telling the community it was more dangerous when there were trees than it is now. It is the number one concern in Dufftown."
Moray MSP Richard Lochhead intends to continue to push the local authority into constructing a crash barrier around the bend.
He added: "Given the campaign that has been taken forward by the community council, there are clearly very strong feelings locally about the potential risks to motorists.
"I've had a very illuminating explanation about the criteria for the level of safety measures required and, clearly, the council view it as falling short for what's needed for a crash barrier."
Speyside Glenlivet councillor Mike McConachie said the safety campaign had been raised with him for ten years, but never as strongly as now.
Moray Council officers at the meeting explained they were happy to listen to concerns from locals and highlighted chevrons and warning signs which had been put up to warn drivers about the upcoming bend.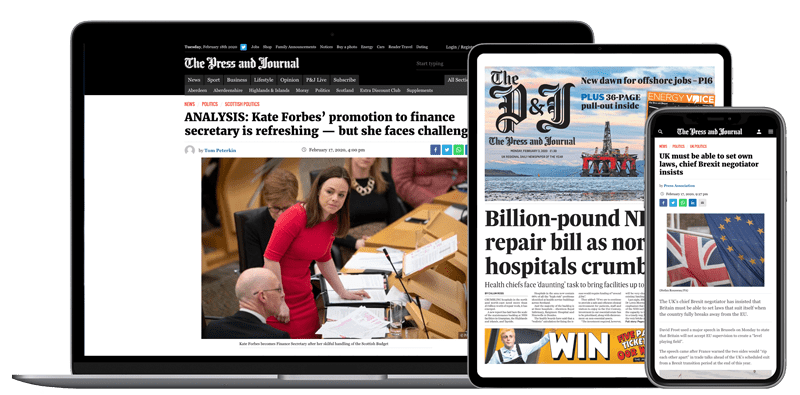 Help support quality local journalism … become a digital subscriber to The Press and Journal
For as little as £5.99 a month you can access all of our content, including Premium articles.
Subscribe