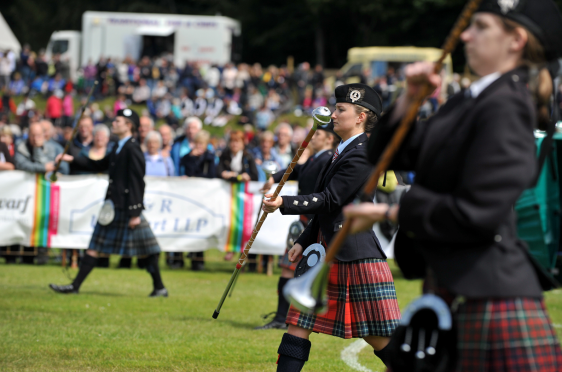 Final preparations are being made to ensure Forres' annual piping extravaganza hits the heights of previous years this weekend.
More than 120 pipe bands will put their best foot forward at Grant Park on Saturday, with more than seven hours of stirring music and precision marches scheduled over four arenas.
The highlight of Piping at Forres will come when the 3,000 competitors wearing colourful tartans come together to play as a massed band, led by children from Pilmuir Primary School.
Alan James, chairman of organisers Forres Events, said: "With so many bands for this year, 2016 is looking to be the best yet and we do hope that people come along and cheer on their local pipe band or just come along to absorb the fantastic spectacle.
"We have worked hard to put on a packed programme of events that should interest all ages and tastes around the main piping event."
World champions Shotts and Dykehead Caledonia and defending European winners Field Marshal Montgomery feature in the stellar Forres line-up. Entrants from Denmark, Australia and the Netherlands add to the international field.
Away from the pipe bands, the heat will also be turned up in the fourth World Tattie Scone Championship.
Visitors will also be able to enjoy wandering around the various stalls and marquees.
Paul Bush, Visit Scotland's director of events, said: "We look forward with great anticipation to another sensational event, particularly the moment at which all 127 bands, including current and former world champions, join together to play.
"Unique moments such as this not only create a memorable experience for all visitors but further reinforce Scotland's status as the perfect stage for piping events."
With last year's gathering drawing a crowd of more than 20,000, organisers are encouraging people to use public transport. A park and ride system is being run from the Horizon Enterprise Park.
Tickets will be available on the day.
Entry £13, senior citizens £11, 12 to 17-year-olds £8, children under 12 free.
Traffic on South Street will be restricted to southbound travel only from 8pm tomorrow for 24 hours. Gates open at 9am on Saturday, the first bands are due to play at 10am.