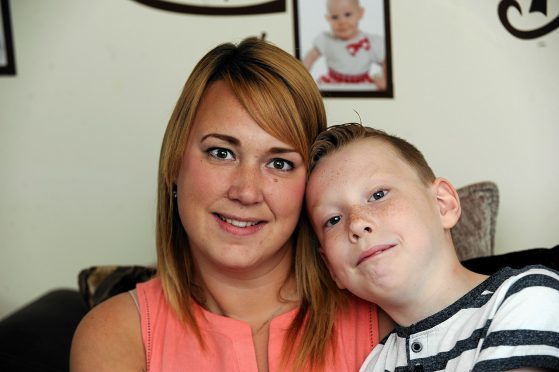 A Moray mum fears that her son is being "kicked out" of mainstream education by council plans to slash classroom support hours.
Eight-year-old Kai Nash has been supervised on a one-to-one basis for the past two years at Lossiemouth's Hythehill Primary School.
But his mum, Nicola Nash, recently learned that he will receive classroom support for only three hours every Monday after the summer.
Moray Council has maintained that every child in the region will continue to receive "appropriate" support, despite plans to reduce classroom assistant posts and hours at some schools.
However, Mrs Nash said that Kai, who has been diagnosed as "neurologically atypical" after being born with brain damage, would suffer.
She said the youngster enjoys school under the tutelage of his individual carer.
But when he is left unsupervised, Kai can become so anxious that he "feels he is having a heart attack", and she has been called to Hythehill as early as 9.20am to collect him.
She said: "Kai has been receiving one-to-one supervision for the past two years, but when that hasn't been possible there are real problems and I have to bring him home.
"When he has anxiety attacks he is convinced he's having a heart attack, they are that bad.
"Now the headteacher has simply said that Kai isn't equipped for mainstream education – but he has been for the past two years when the support was there."
Mrs Nash, who lives in Elgin, has commuted with Kai to Hythehill Primary as it is better equipped to educated children with additional needs.
But he now faces being designated as a "dual placement" pupil – which means he will be taught at two separate buildings.
He will remain at Hythehill for the three hours he receives individual support during each Monday, and on Tuesday and Thursday. But for the remainder of the week he will be educated with other additional support needs (ASN) pupils in a group at the Beachbrae Education Centre in Elgin.
Mrs Nash said that, because of Kai's "complex" condition, the family's life is structured around routine.
She added: "But now we are talking about him being taught elsewhere, with different children.
"He doesn't do well in groups, he panics and acts up, so I know I will be called continually to take him home.
"Kai has a right to be in mainstream education, in a school environment.
"I am deeply concerned, but I don't blame the school for this as they have been placed in a terrible position by Moray Council.
"I just feel that he's being kicked out of mainstream education, no-one should have the right to do this to him."
The mum added that if Kai's education was to suffer by constantly being sent home following the summer, she would have no choice but to school him from home.
Moray Council provoked outrage among parents when the body announced a new approach to distributing support hours and posts between schools.
The authority declined to respond to the individual concerns raised by Mrs Nash, but a spokesman said that every ASN pupil will receive "appropriate" support following the summer.
He added: "Some support may be in groups where that is considered most appropriate.
"In every case, children's needs will be met by ensuring they receive the level of support which staff consider to be appropriate."
Mrs Nash said she would continue to urge the authority into rethinking its stance on ASN provision over the summer.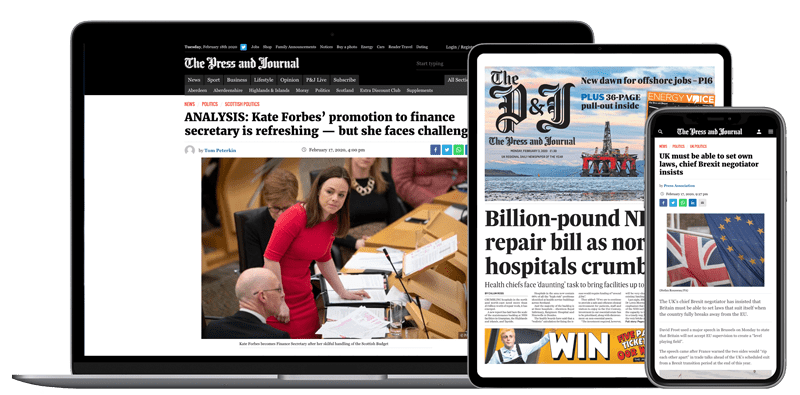 Help support quality local journalism … become a digital subscriber to The Press and Journal
For as little as £5.99 a month you can access all of our content, including Premium articles.
Subscribe