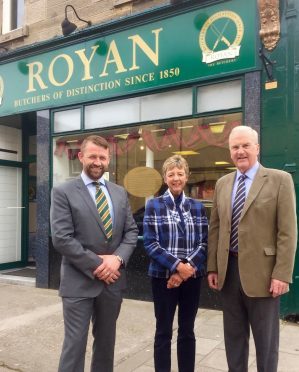 Today marks the beginning of a new era for one of Moray's most historic and well-known High Street businesses.
The Royan's of Elgin butchery is the oldest of its kind in Scotland, and has been run by members of the Royan family for more than 100 years.
However, Jim Royan, who has spent the past four decades presiding over the town centre outlet, has now decided to retire.
And, as of this morning, the shop is being operated by the Inverurie-based Davidson's butchery firm.
The premises were opened 165 years ago by James Fraser, the son of a Moray farmer.
His protege, Robert Royan, took over the reins in 1905, and the business has been run by successive generations of his family ever since.
Jim Royan inherited control of the traditional outlet in the 1970s, and in 2005, his wife Jean, came on board to help run the firm.
In 2010, the business marked its milestone anniversary with a significant refurbishment.
A mural was created on the side of the gable end of the building, which detailed its long familial history.
When Mr and Mrs Royan began considering retirement to enjoy their later years, they arranged talks to secure the shop's future and eventually struck a deal with Davidson's, which will see all seven members of staff retained.
Mr Royan said: "I have known John Davidson for a number of years and watched him develop his business, so this seemed a natural opportunity to encourage him to look to Elgin.
"We are extremely pleased that he has chosen Elgin and Royan's as the focus for the continuing development of his business."
Davidson's Specialist Butchers was established in 2004, and the organisation has shops in Inverurie and Aberdeen.
Mr Davidson said he was "delighted" at entering into an agreement with one of Moray's most popular firms,
He added: "I am honoured to have the opportunity to play a part in the next chapter of this well-established, highly respected Elgin business.
"The reputation of Royan's of Elgin is very strong, and I'm confident that marrying the expertise and knowledge of both businesses will create an exciting dynamic as we look to the future."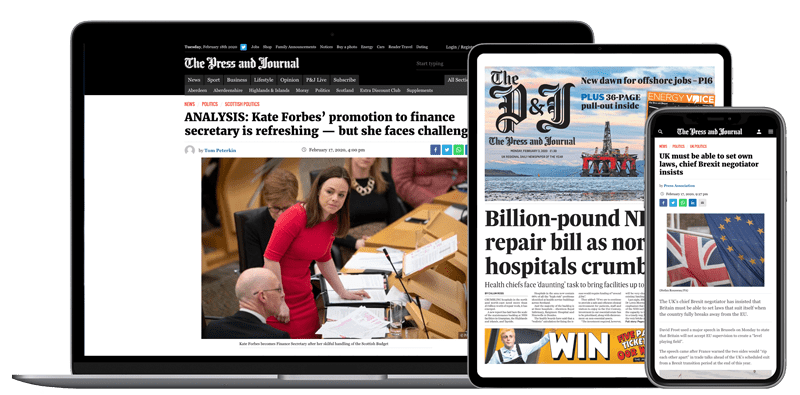 Help support quality local journalism … become a digital subscriber to The Press and Journal
For as little as £5.99 a month you can access all of our content, including Premium articles.
Subscribe