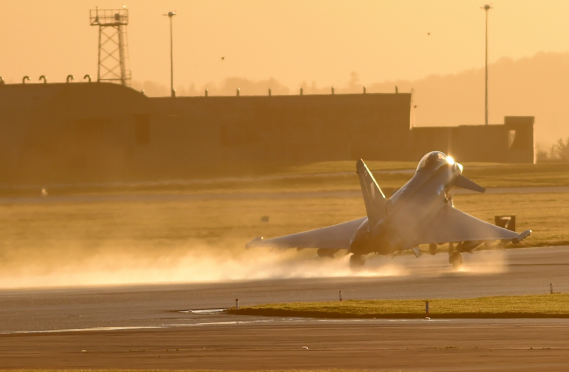 Fighter jets have bombed a high-level terrorist meeting this week as the RAF continues the fight in Iraq and Syria.
Typhoons and Tornados, identical to the ones stationed at Lossiemouth, demolished a building where senior Daesh commanders were known to be plotting.
The strikes are the latest by RAF jets stationed in Cyprus against terrorists in the region.
During the round-the-clock raids this week the Typhoons and Tornados hit ground troops and armoured trucks as part of efforts to push them back.
While carrying out an intelligence-gathering patrol in support of Iraqi troops on Monday pilots identified a mortar position and destroyed it using a guided bomb.
Further watches by Typhoon Eurofighters over northern Iraq on Tuesday obliterated a heavily armed Daesh truck. The precision attack by the RAF aces also took care to avoid damaging a nearby mosque.
Another mission later in the day struck another truck that had been hidden in a covered parking bay. A second large explosion followed as the cargo of ammunition exploded.
That night a four-bomb salvo was dropped close to Iraq's border with Syria where the high-ranking terrorist commanders were meeting.
After dropping their payload the fighter pilots watched as the building in Kerabilah was completely destroyed.
The Tornados then completed their mission by flying north before firing missiles to destroy two truck bombs.
Attacks continued on Wednesday with Tornadoes hitting two heavy mortar positions while Typhoons destroyed a Daesh strong-point south of Sinjar using guided bombs.
The raids are the latest in the RAF's prolonged operations in Iraq and Syria that has also seen them hit bunkers, tunnels and sniper teams while supporting troops on the ground.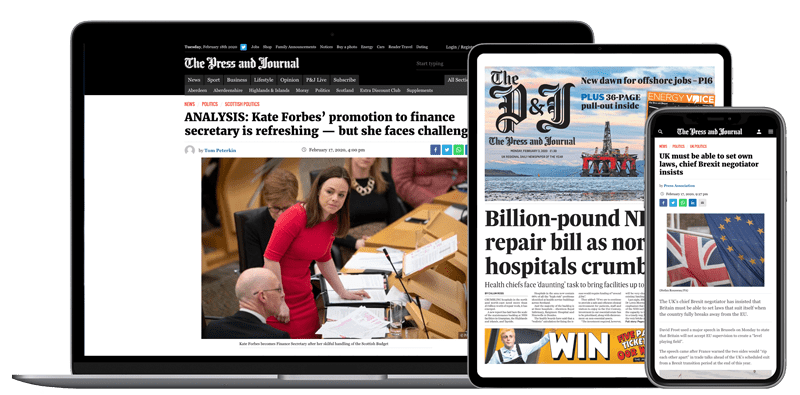 Help support quality local journalism … become a digital subscriber to The Press and Journal
For as little as £5.99 a month you can access all of our content, including Premium articles.
Subscribe