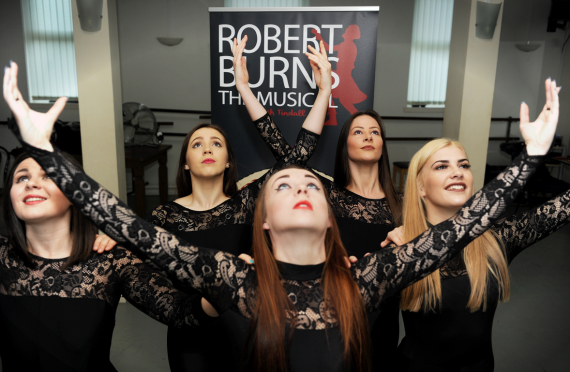 A Moray performing arts school is reaching out to the world through Robert Burns.
Tomorrow marks the 220th anniversary of the national bard's death and Rock Academy in Lossiemouth is releasing the evocative climax of Robert Burns The Musical as a download.
The song, Robert's Farewell, was chosen after the performers were affected by a series of recent calamitous events across the globe.
Rock Academy's co-owner Tish Tindall said: "As a group, we wanted to put something out there because there have been so many tragedies.
"If people just stopped, the world would be a better place. Robert Burns himself would be affected by it. He was very supportive of equality and a man being a man."
Enthusiasts of the bard around the world will get the chance to sample the musical's appeal.
The group are releasing the song as a download on their website as well as sharing a video of the performance on social media.
The release comes at an exciting time for Rock Academy with the news they have secured London representation for the performers.
The deal with Mayfair-based agent Deborah Atwell should help Moray talent make waves in the British capital.
Ms Tindall is delighted that a framework has been put in place to secure jobs for the graduates of the school.
She added: "This proves you don't need to go to the central belt if you want to make it."