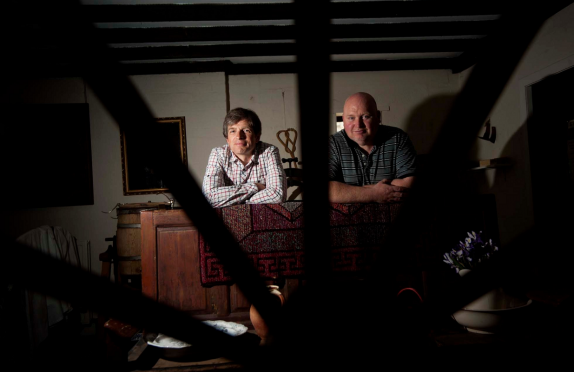 A Moray group's multimillion pound vision to bring a tourist boom to the region has been given a boost.
Tomintoul and Glenlivet Development Trust has landed £160,000 from the Cairngorms Leader funding pot.
The group has already applied for £3.6million from the Heritage Lottery Fund to attract visitors to Moray. The latest cash boost of European Union Leader funding is also being put towards the project.
Last night Oliver Giles, local development officer for the trust, described the Cairngorms award as a "step towards something much bigger".
He said: "We've been running the Tomintoul Museum for three years now on a break-even basis. What we really want to do is get it to a point where it is fit for visitors in the 21st century.
"It won't be completely unrecognisable. The collection won't change but there will be a lot more interaction for visitors.
"We want to have oral history sound pods, things for people to handle and an archive centre so people can do their own research."
The trust expects to find out whether its larger lottery bid has been successful in September.
A £500,000 refurbishment of the museum has been identified as part of an ambitious total of 15 separate projects in the area.
The vision also includes creating a new office space in the derelict flat upstairs.
Other projects include the development of the historic Scalan seminary as a heritage destination, stabilising Blairfindy Castle and achieving "dark sky" status to attract astronomers to the region.
Mr Giles said: "We have three big projects as well as a lot of smaller ones. The £160,000 award is an important step because it's match-funding. We are expecting a positive outcome but this really strengthens our bid."
Trust chairman Mark Finnie said: "The award of £160,000 European funding represents a massive boost to the Tomintoul and Glenlivet area and really strengthens our bid to the Heritage Lottery Fund for £3.6million."