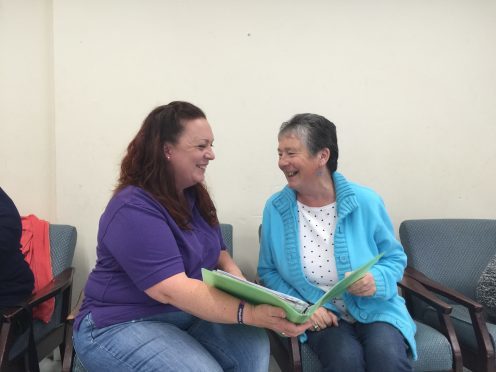 A Moray singing group opened up its latest rehearsal to vulnerable residents who aren't able to attend their concerts in person.
The Kinloss Military Wives Choir welcomed more than a dozen older and disabled people to the village's Cumming Hall for a stirring singalong session.
The singers described the rousing scenes when some of the invited pensioners joined them for a medley of Vera Lynn tunes from the wartime years.
The group had the idea to invite along some vulnerable fans after a recent trip to a sheltered housing complex in Forres.
One female resident had been unable to take in the show – and was dejected at having missed the choir's rendition of a song that she and her late husband had treasured.
Choir member Jenn French said: "One of our girls works at the complex, and asked if she could bring the lady along to hear our version of Wherever You Are.
"So we decided to ask along other people that might otherwise struggle to see us perform, and arranged for our members to drive them to the hall."
As well as joining in with the group's vocal sessions, the guests were treated to tea and cake and heard all about their exploits.
Mrs French said that the visitors were most keen to learn about the Kinloss group's appearance on stage alongside Lulu at Eden Court in Inverness, which took place in March.
Members were asked to join the Scottish pop music legend as she sang charity single Cry, the proceeds of which went to The Military Wives Choir Foundation.
Mrs French added: "That was definitely a talking point, we really enjoyed having everyone in and being able to explain what we do."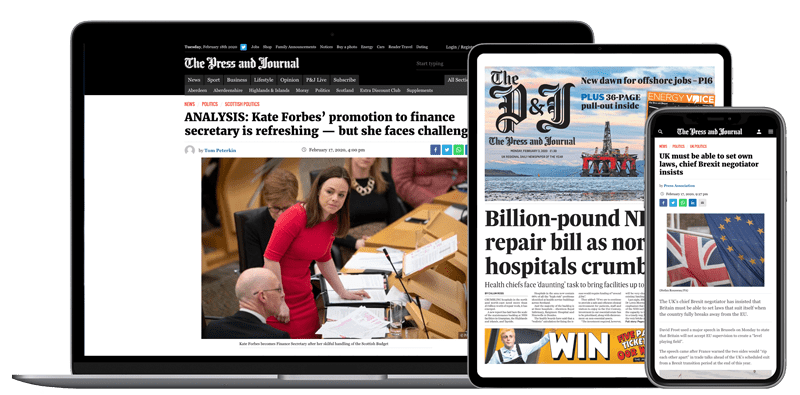 Help support quality local journalism … become a digital subscriber to The Press and Journal
For as little as £5.99 a month you can access all of our content, including Premium articles.
Subscribe