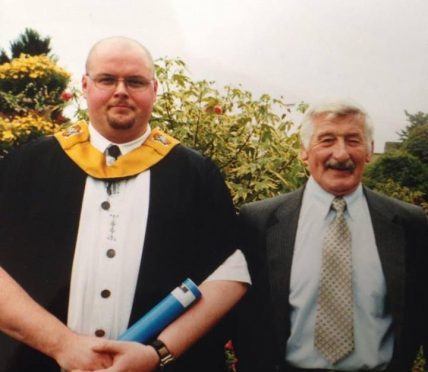 A Moray village is in mourning after a popular pensioner died when he fell into the River Spey.
The body of Mosstodloch man, Peter Walker, was recovered from the banks at Garmouth on Wednesday afternoon, after it was spotted by a member of the public.
Mr Walker's family said they believed the 81-year-old, who suffered from Alzheimers, had gone for a walk "to clear his head" when he stumbled into the water.
Yesterday, his closest relatives and neighbours described the local character and declared he would be "sorely missed" by those who knew him.
Mr Walker was born in Huntly in 1935, where he spent his education before doing his national service in the 1950s.
He began work at the Aberlour Orphanage in the 1970s – which led to a career in social work in Moray. He was well-known for helping out needy children, and continued in the role until retiring in 1992.
It was while working in that capacity that he met Karl Simson, and the 42-year-old said he grew to regard him as a father.
Mr Simson added: "He was a father to me, and I was a son to him – I think of him as my dad.
"I was one of the first kids he looked after in 1975. He was like a dad to me right until the end.
"In the last few years, his memory had been going, and we think on Wednesday he went out to clear his head after a visit from his carer when the accident happened."
Mr Walker moved to Mossmill Park in Mosstodloch when it was being built in the 1970s.
He spent the past four decades transforming his garden into an explosion of colour and one which was packed with flowers of myriad varieties.
Neighbour Margaret Forsyth said that, despite his worsening illness, Mr Walker remained a doting and helpful friend into his final months.
She added: "He was a lovely man, who loved nature and was especially keen on his garden.
"It's a little garden, and every square inch of it is full of colour.
"He was always doing kindnesses for me, even until not long ago, and was such a good friend."