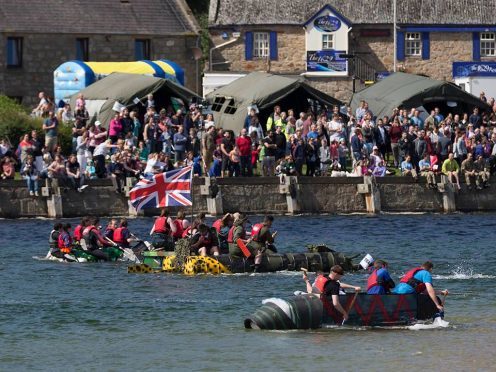 An annual raft race could be blown off course by strong weekend winds.
The Met Office has issued a yellow warning for the Moray area – which will be in place from 5am until almost midnight on Sunday – and has forecast gusts of up to 50mph.
And organisers of the RAF Lossiemouth raft race at the town's East Beach will wait until an hour before it is due to start before deciding if it can be staged safely.
A spokeswoman for the Met Office said: "The winds will be coming from the west, so will be strongest in that part of Scotland, but there will be some effects to the east of the Grampians.
"There could well be gusts reaching 50mph in Moray."
A crowd of 3,000 watched teams compete in the Lossiemouth raft race last summer.
Sunday's contest has been planned to incorporate a Rio theme, as it coincides with the beginning of the Olympic Games in Brazil.
An RAF Lossiemouth spokeswoman stressed that, although the contest itself could be called off, the day-long series of activities planned around it from noon-5pm on Saturday is expected to go ahead regardless.
She said: "We have Met Office staff at the station, who will monitor the weather.
"We are aware of the potential for high winds, and a decision will be made about the race itself an hour before it's supposed to begin at 3pm.
"We don't think the weather will be unsafe enough to affect the whole day, and we expect other events to proceed as planned."
Meanwhile, the organising team behind the 144th Keith Country Show, which will take place tomorrow and Monday, is adamant it will go ahead as planned.
Show secretary Tina Craib said: "All the marquees will be well battened down, I'm sure it will be a fantastic show and I don't think the wind will cause us much disruption."
Moray Council released a statement urging residents to exercise caution while attending the busy gatherings.
A spokesman said: "Increased outdoor activity at this time of year will lead to a greater likelihood of disruption."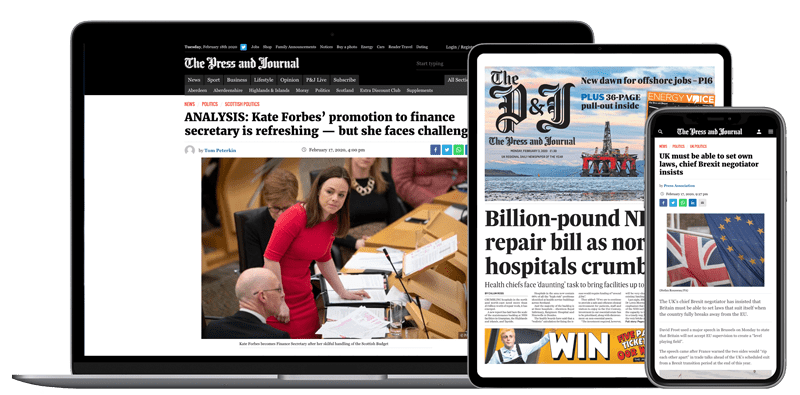 Help support quality local journalism … become a digital subscriber to The Press and Journal
For as little as £5.99 a month you can access all of our content, including Premium articles.
Subscribe