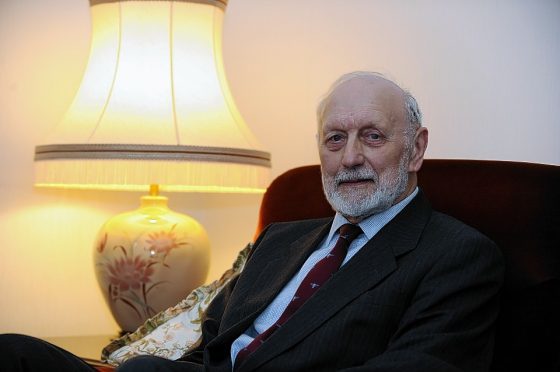 A teacher who helped educate generations of Moray schoolchildren after a dramatic spell in the Army has been made an MBE.
John Fowlie spent decades teaching classes in Keith and Buckie, and described watching the region's children grow as a "privilege".
Last night, the 80-year-old said being included in the Queen's honours was a "great honour".
"It was totally out of the blue, but now I've come to terms with it, I've come to regard it as something very nice and a great honour," Mr Fowlie said.
"I think my friends will be surprised and I hope my former pupils are pleased when they find out."
While completing his national service, the Buckie native was part of the Army's parachute regiment.
In 1956, he took part in airborne landings at Suez as part of Anglo-French plans to reclaim the Suez Canal from the control of President Nasser of Egypt.
Mr Fowlie was also dropped into Cyprus as UK troops bolstered the island's security forces in response to the Greek Cypriot EOKA terrorist campaign to achieve political union between it and Greece.
After returning to Moray, Mr Fowlie began his career in education.
He started as a PE teacher at Keith Grammar School in 1960, and worked his way up towards being the principal teacher of the department.
In 1977 he left Keith to work at Buckie High School, where he became a principle teacher of guidance and remained until his retirement in 1996.
The keen sailor was also appointed as the honorary secretary and launching authority for Buckie lifeboat in 1985, a position he held until 2003.
It was at that time he was invited to serve under Lord-Lieutenant of Banffshire, Clare Russell, as her vice-lord lieutenant.
He stepped down from the role in 2011, and listed a gathering of local 80-year-olds at Ballindalloch Castle to celebrate the Queen's 80th birthday in 2006 as a highlight of his tenure.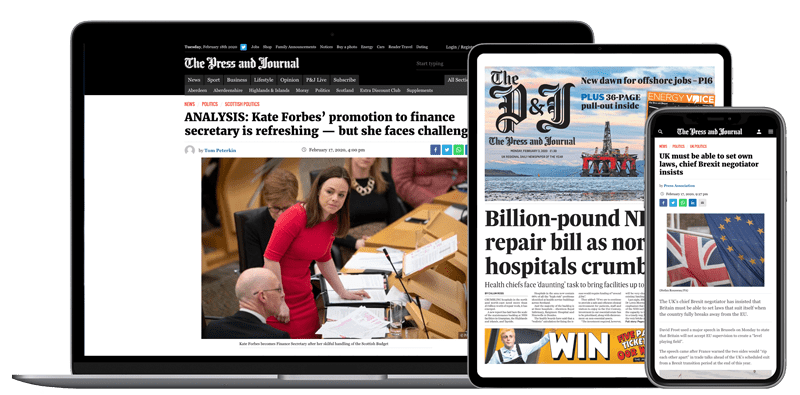 Help support quality local journalism … become a digital subscriber to The Press and Journal
For as little as £5.99 a month you can access all of our content, including Premium articles.
Subscribe