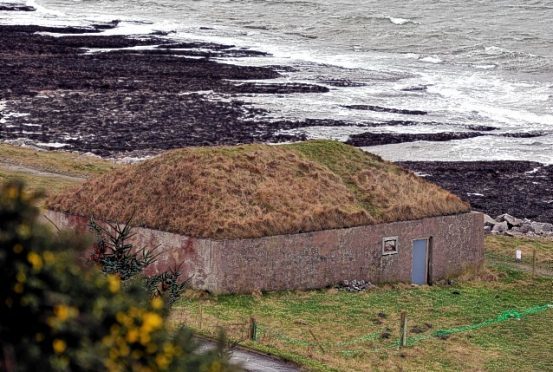 Developers have resurrected plans to cash in on a stretch of Moray seafront by transforming an ancient ice house into a cafe.
The old fishing building, to the east of Portgordon, is at a spot famous for offering close views of the area's seal population.
The B-listed venue was first earmarked for development in 2013, as part of a controversial scheme which "tore apart" the quiet coastal community.
That ill-fated venture, which included building nine houses along the shore and a boathouse, was abandoned the following year.
But new landowners believe that a reworked proposal, focussed solely on the Gollachy ice house, is more likely to win favour from villagers.
They claim their aims to turn the overgrown structure into a coffee and ice cream shop will enhance the coastal spot as a tourist destination.
A planning application lodged with Moray Council states there will be a car park attached, along with gallery space to exhibit art and a "wellbeing centre" for yoga classes.
Cullen-based architect Nick Brown said the new facility will "serve the local community and visitors to the area".
Mr Brown added: "Our client is drawn to this site by her love and respect for the natural beauty of the Moray coast.
"Her plans are borne out of a desire to seize the opportunity for enhancing the site, and to safeguard an unusual historic building."
Portgordon residents yesterday offered mixed views on the scheme, with some raising fears that it could drive away the seals who make their home along the unspoiled stretch.
One neighbour, who did not wish to be named, said: "I'm not against something being done with the ice house, but it needs to be sympathetic.
"My main concern is the seals, and that the upheaval could scare them away.
"The seals are the biggest draw to this area, people come from far and wide to see them."
However, Gwyn Holway – who lives directly opposite the proposed site – had some praise for the developers.
The pensioner said: "Last time there were plans like this, the developer never spoke to me once.
"But this time I've been visited and told that they will try to keep my view intact, it would really be a shame for me to lose it."