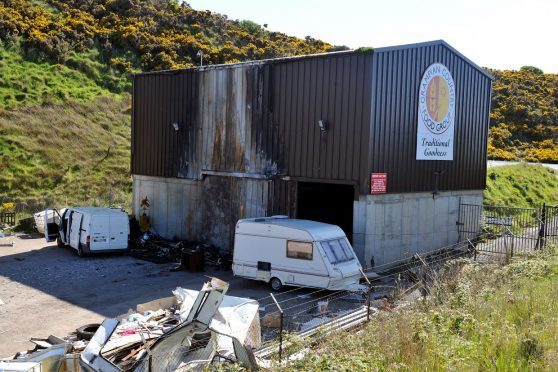 A derelict Moray food factory, which has been blighted by vandalism, has now been damaged in a fire.
The owner of the former Grampian Foods building in Buckpool in Buckie discovered intruders had climbed over fences to break into the building.
Police confirmed they had uncovered evidence the fire was started deliberately inside the wooden structure.
And only internal safety measures inside the derelict property prevented further damage from being caused.
The former pig processing plant on Great Western Road was also affected by a fire in 2014.
Last night, Buckie councillor, Gordon Cowie, explained the building regularly fell victim to thieves.
He said: "People are going in there and taking all kinds of things. Mainly pipes – just taking anything they can sell really.
"We've all raised concerns about it. It's sitting there empty with no security, just fences. It's not a good situation."
The fire damage was discovered by the owner of the building. Police suspect the blaze was started between Friday, February 10 and Wednesday, February 15.
Yesterday, officers issued a warning about the potentially fatal consequences of people entering derelict buildings.
Constable Emily Graham said: "From our enquiries, it would appear a fire was deliberately set within the building of the former Grampian Foods business.
"However, due to internal fire proofing within the building, it did not spread and cause any significant damage.
"Derelict buildings should not be entered out of curiosity or to cause mischief. There are many hazards inside derelict premises such as this one.
"The deliberate setting of fires in any instance is completely unacceptable. There is an obvious risk to those causing the fire as well as residents or businesses in buildings nearby.
"Due to the potential seriousness of this incident, we will be making a focused effort to identify the person or persons responsible."
The plant closed in 2005 with the loss of 330 jobs. Anyone with information about the incident should contact police by phoning 101 or Crimestoppers on 0800 555 111.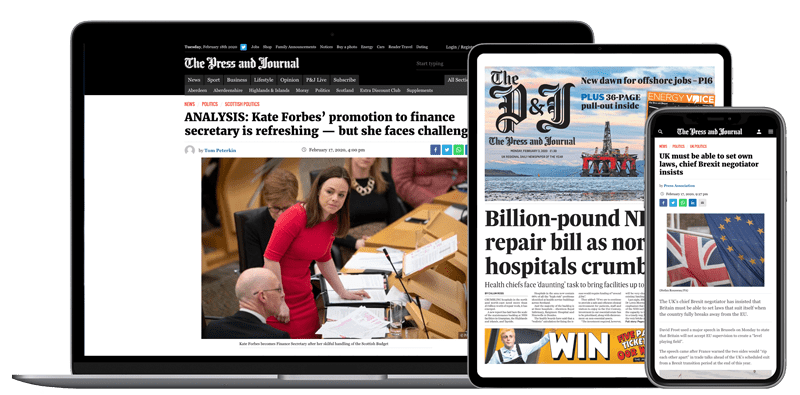 Help support quality local journalism … become a digital subscriber to The Press and Journal
For as little as £5.99 a month you can access all of our content, including Premium articles.
Subscribe